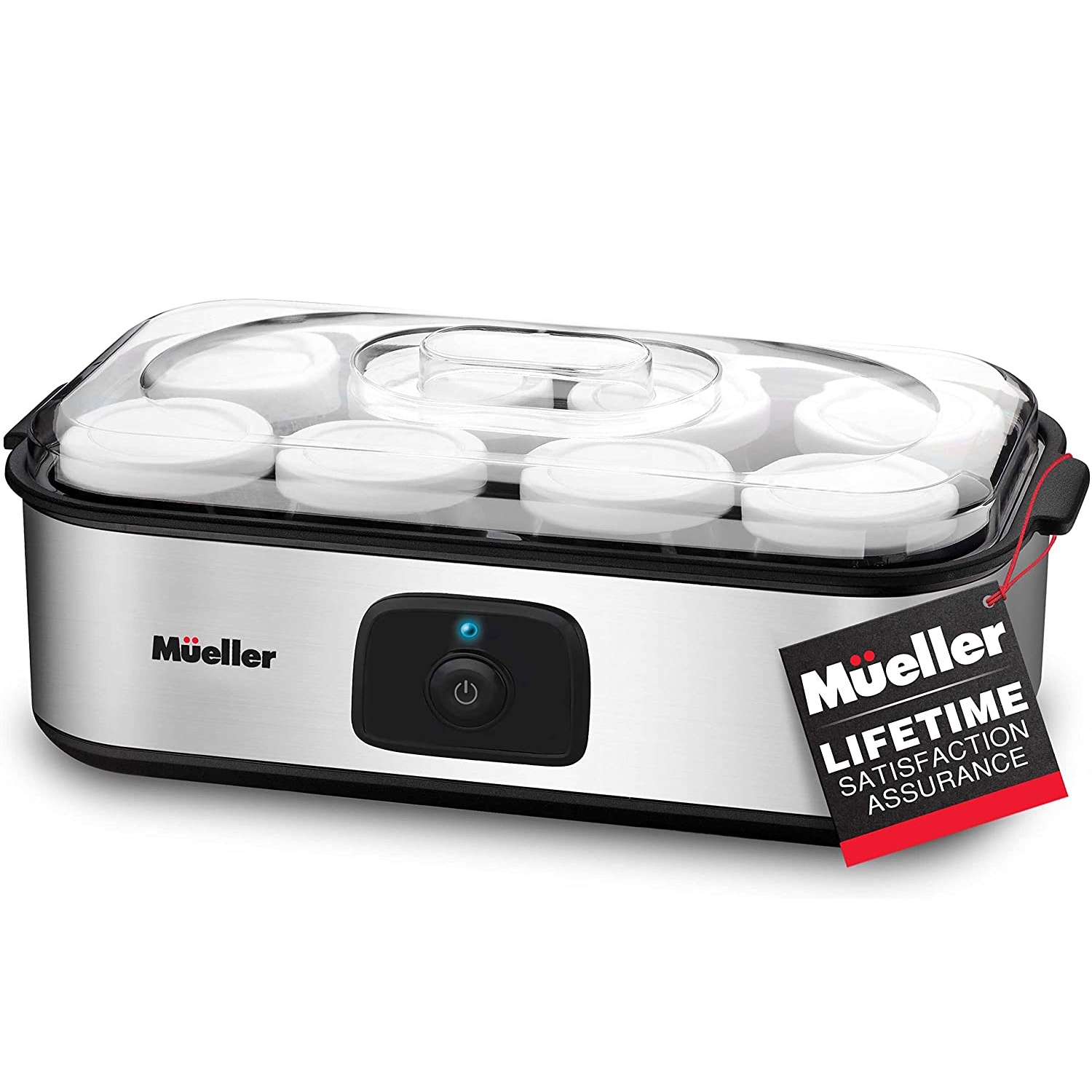 Hover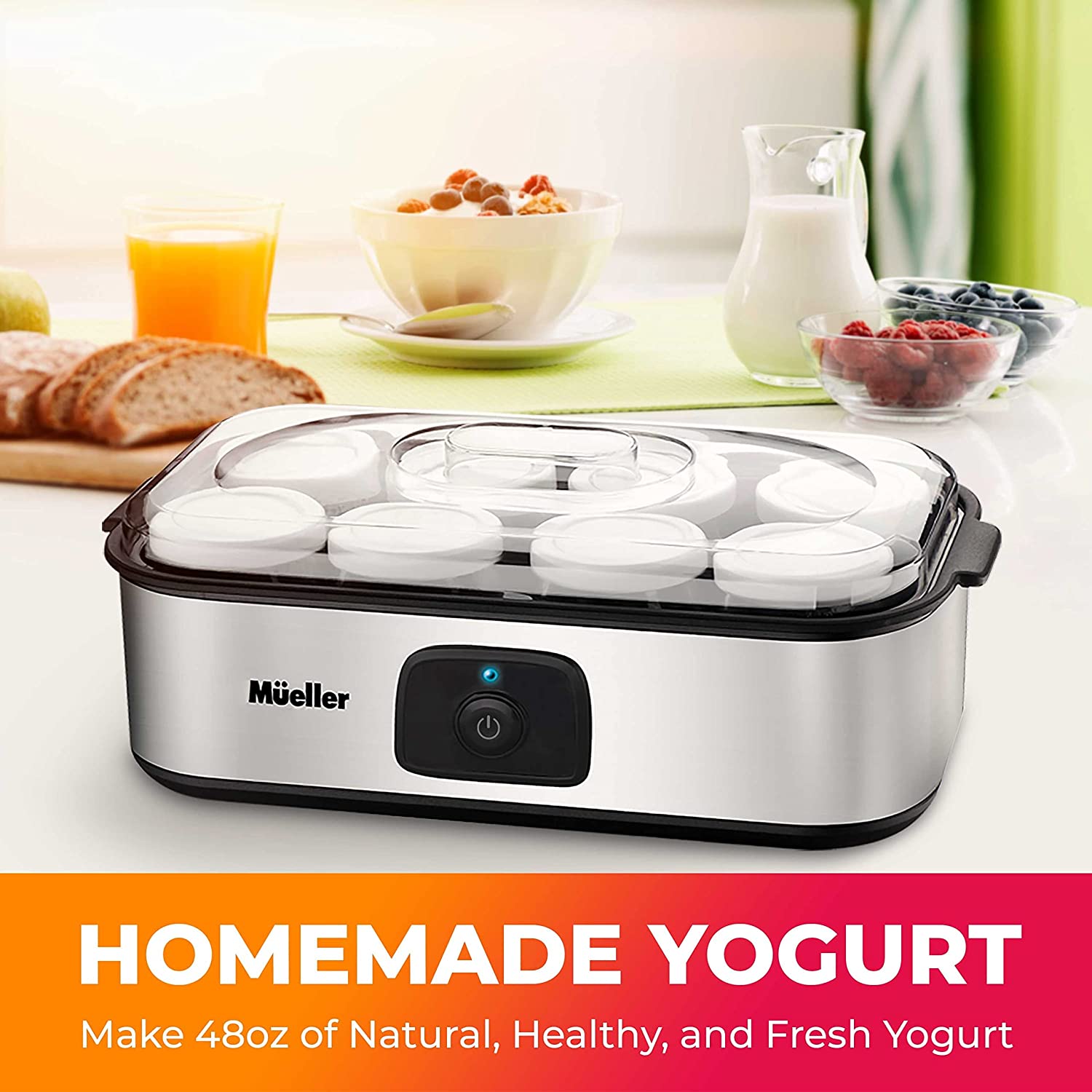 Hover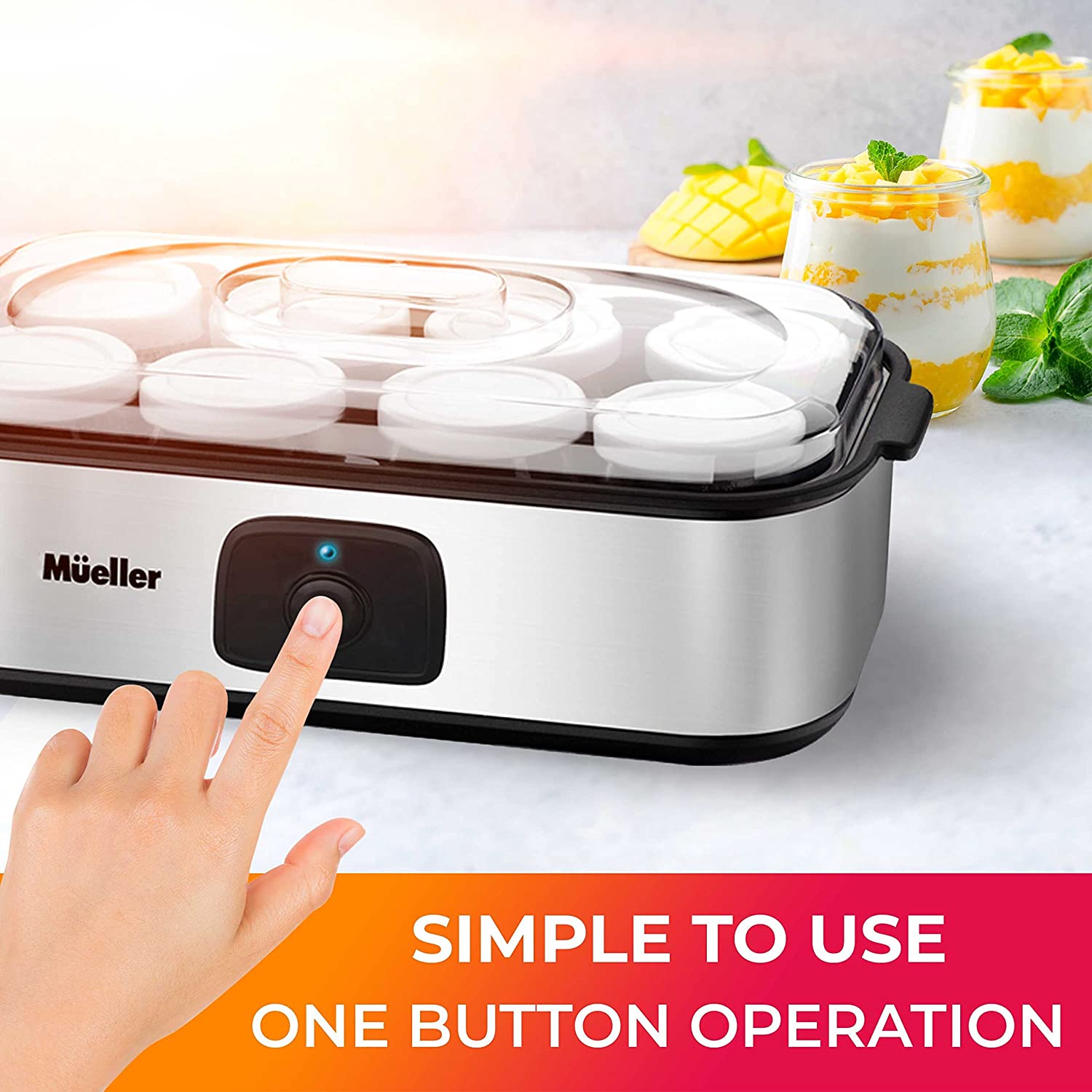 Hover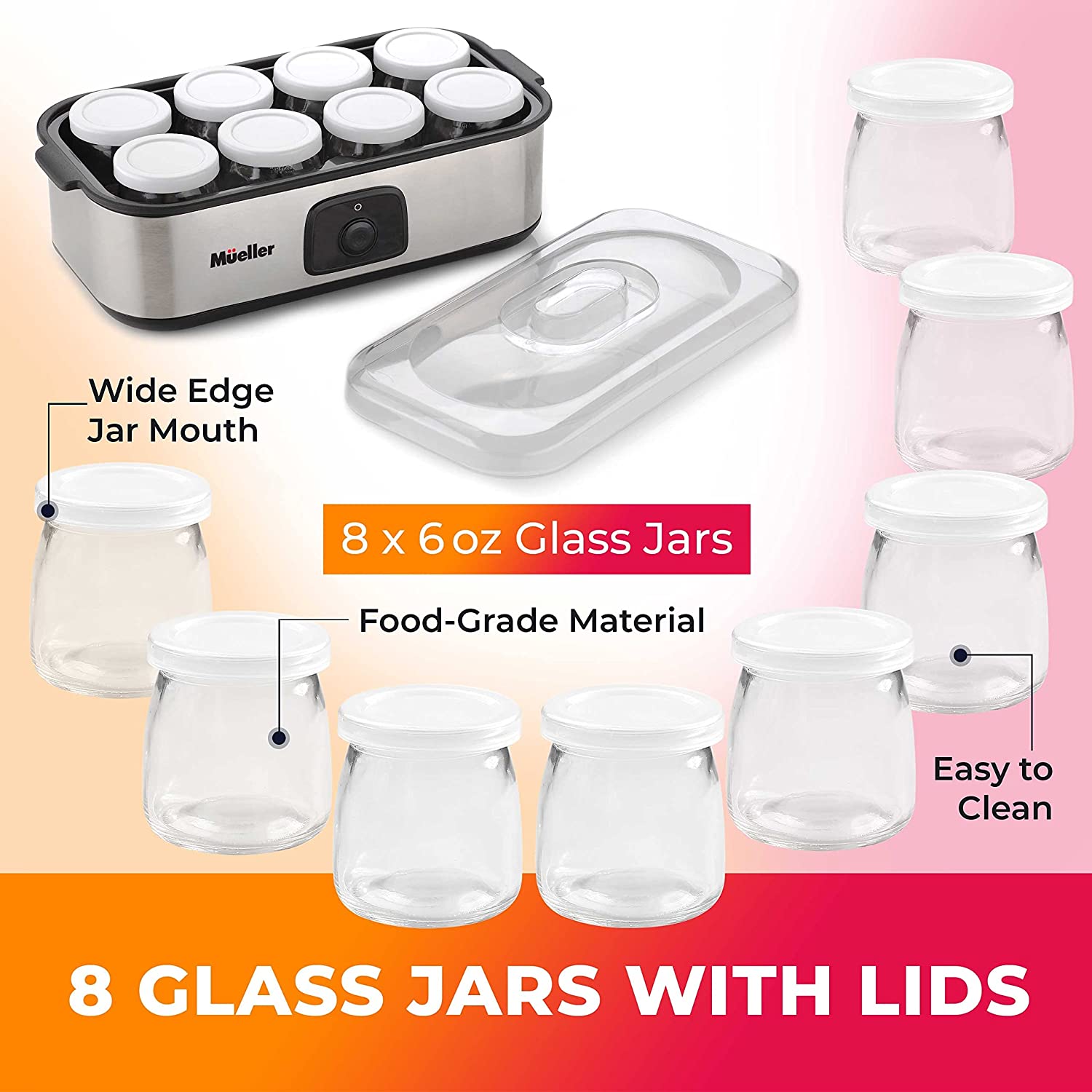 Hover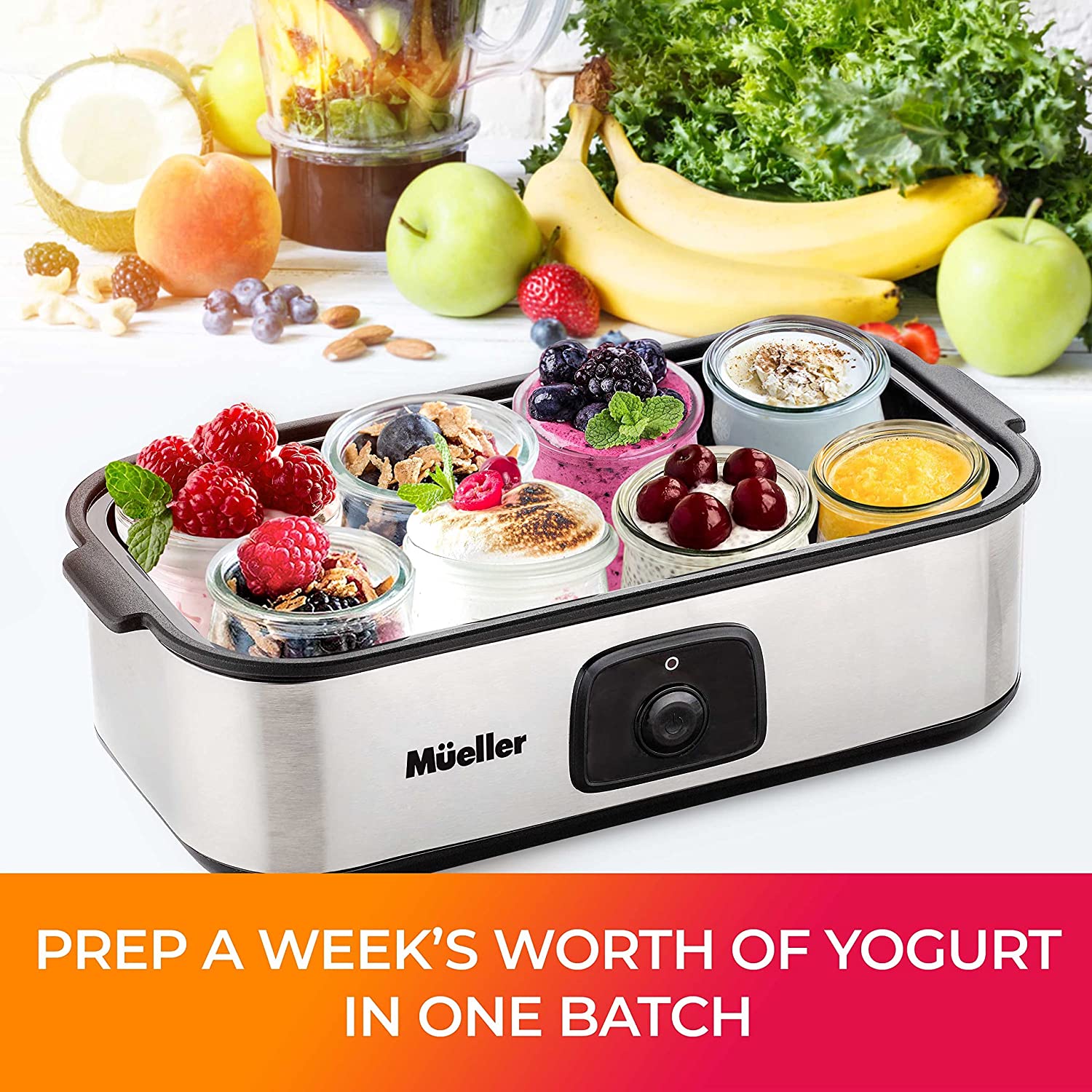 Hover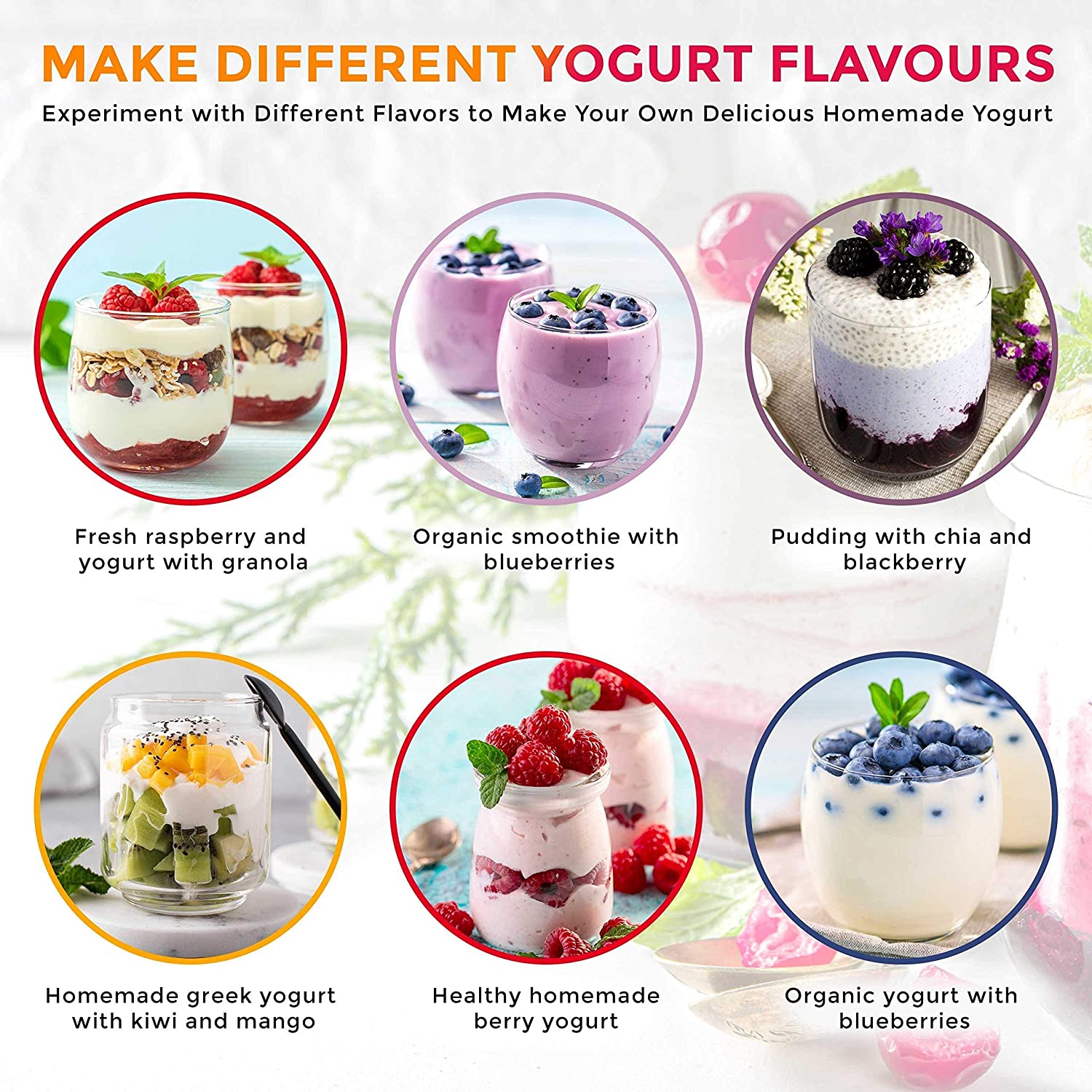 Hover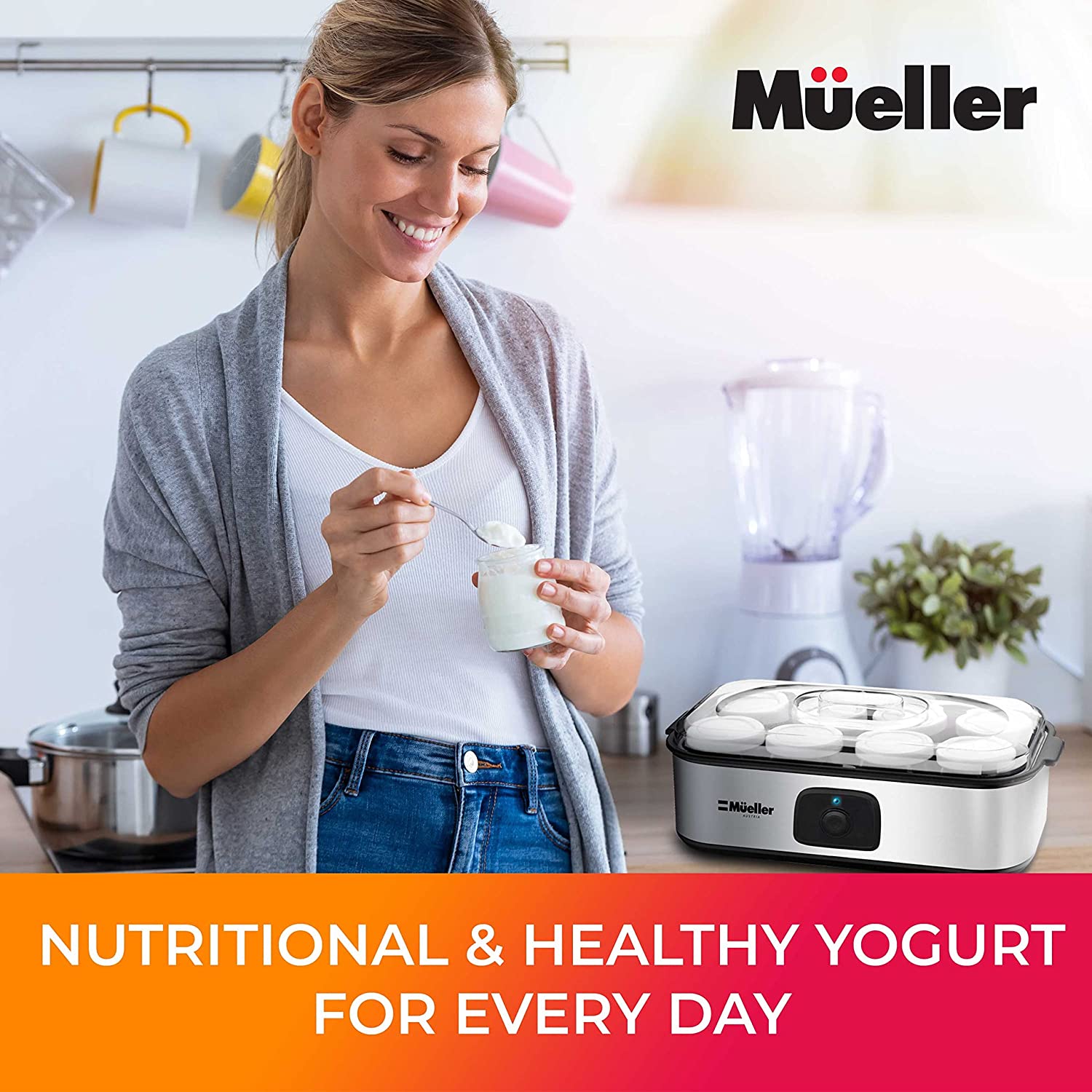 Hover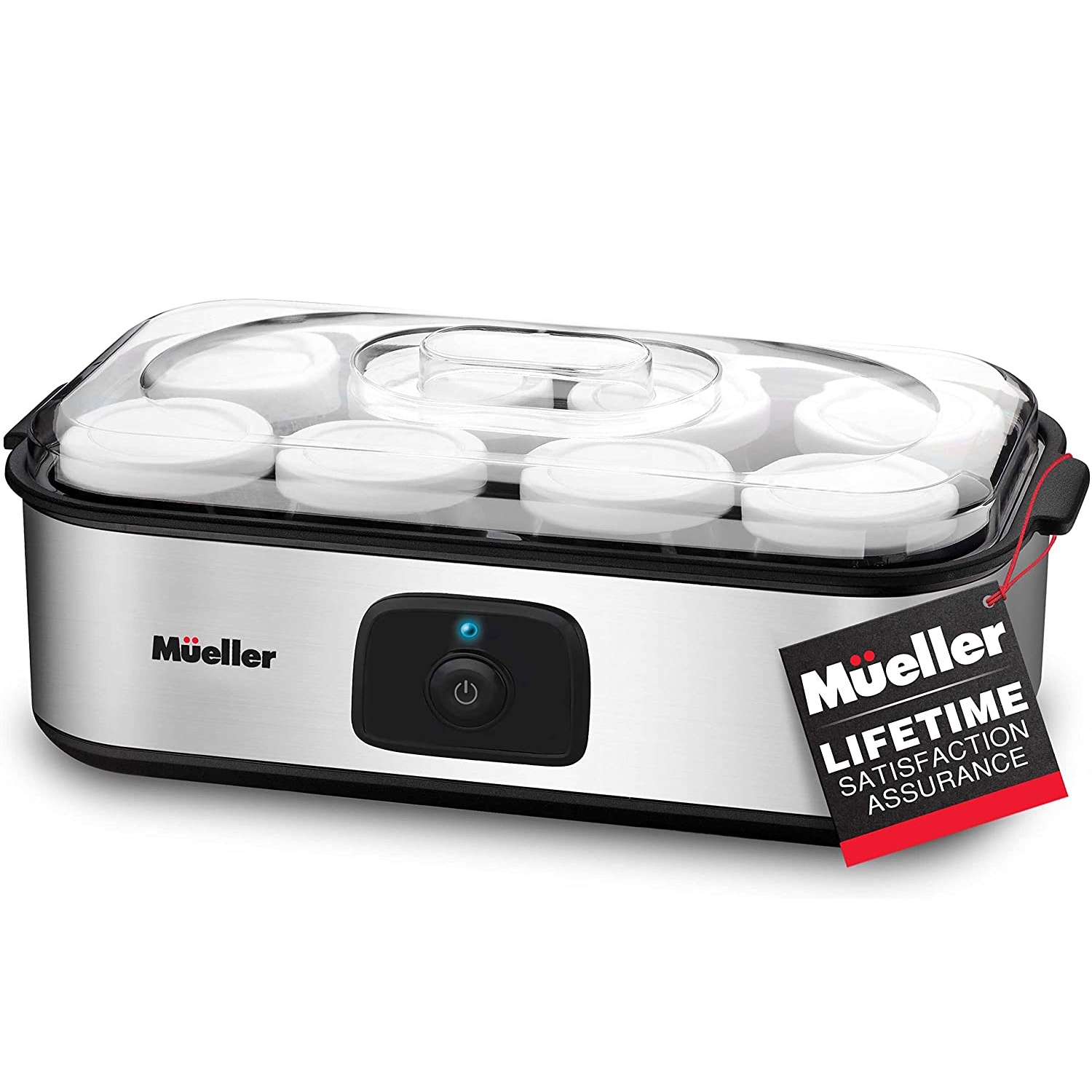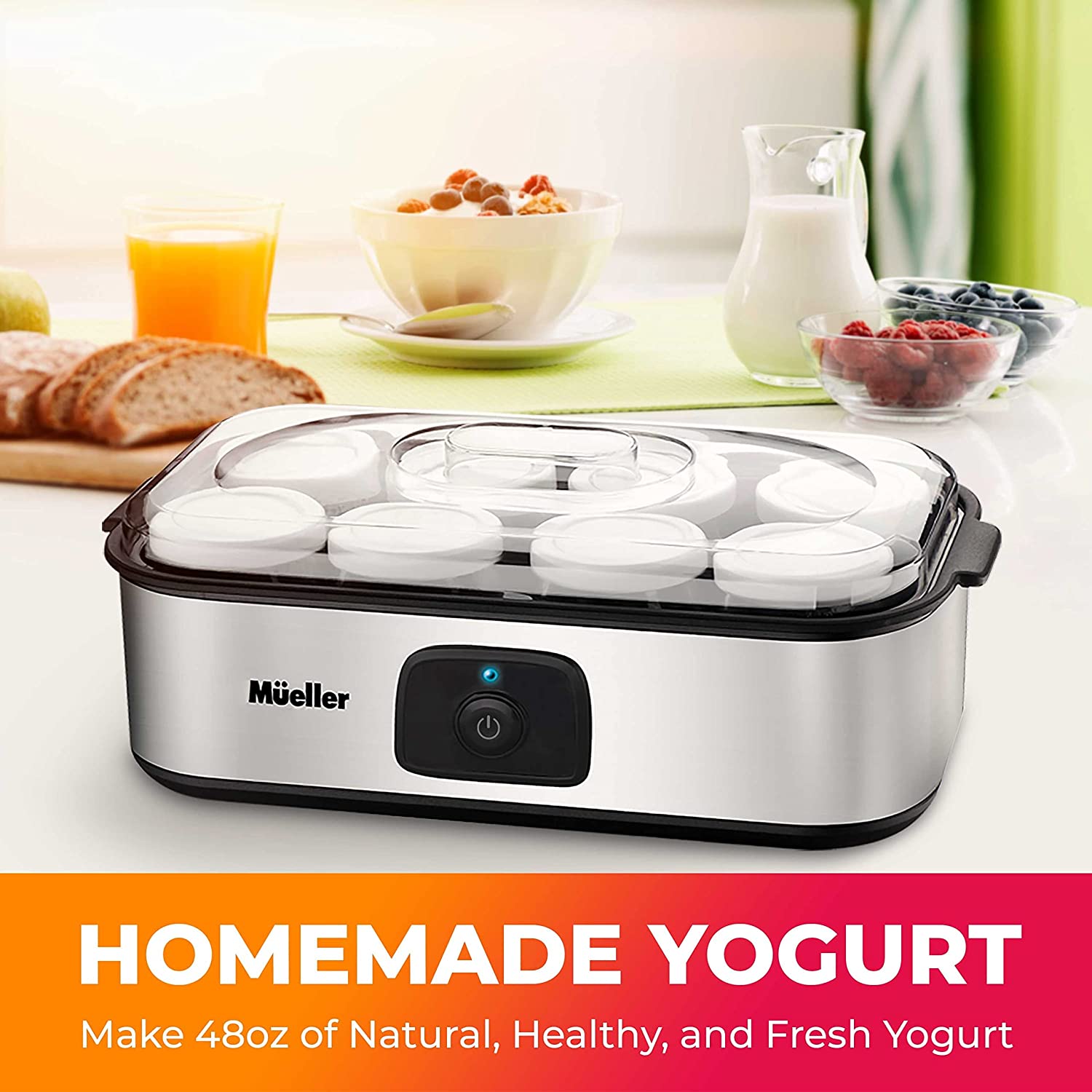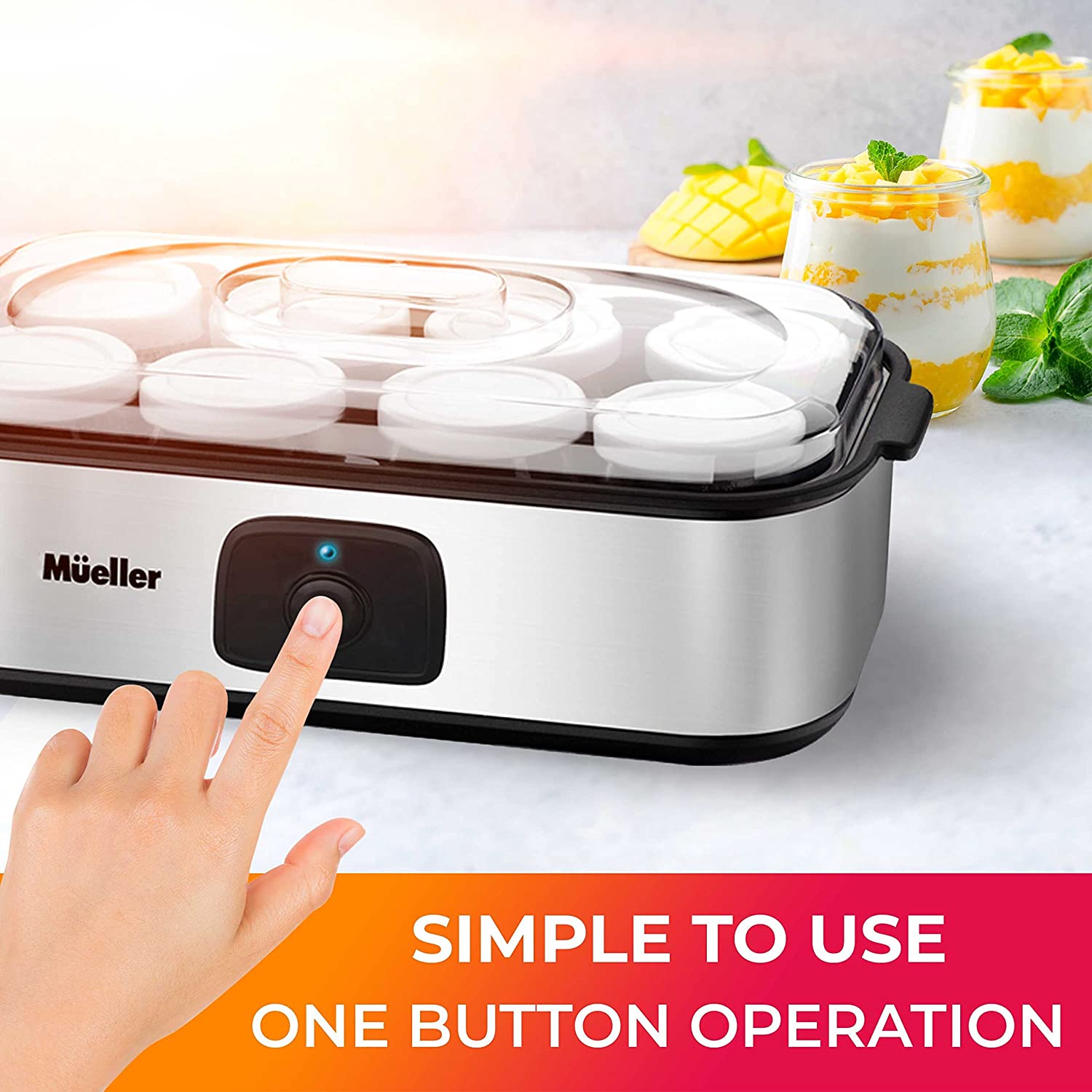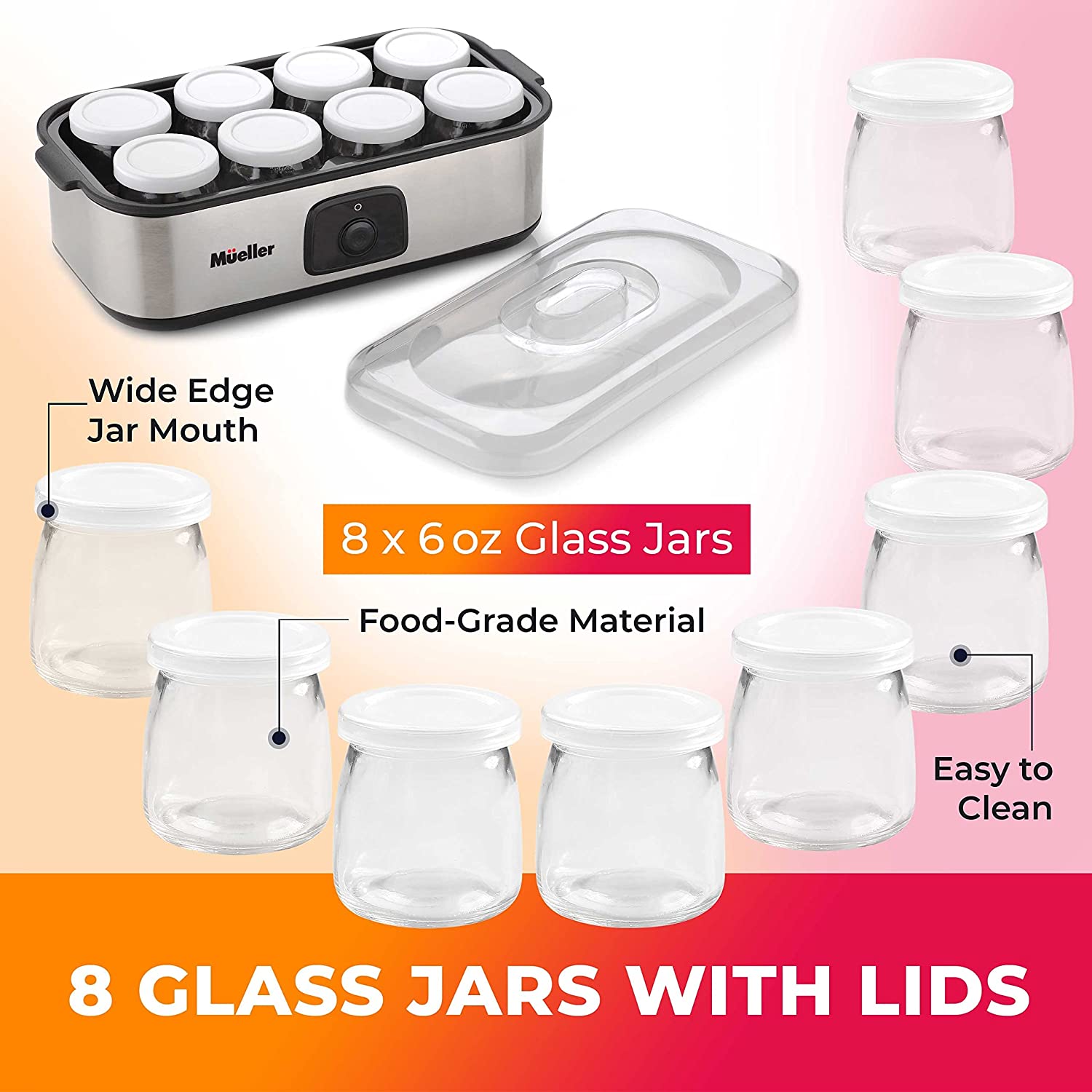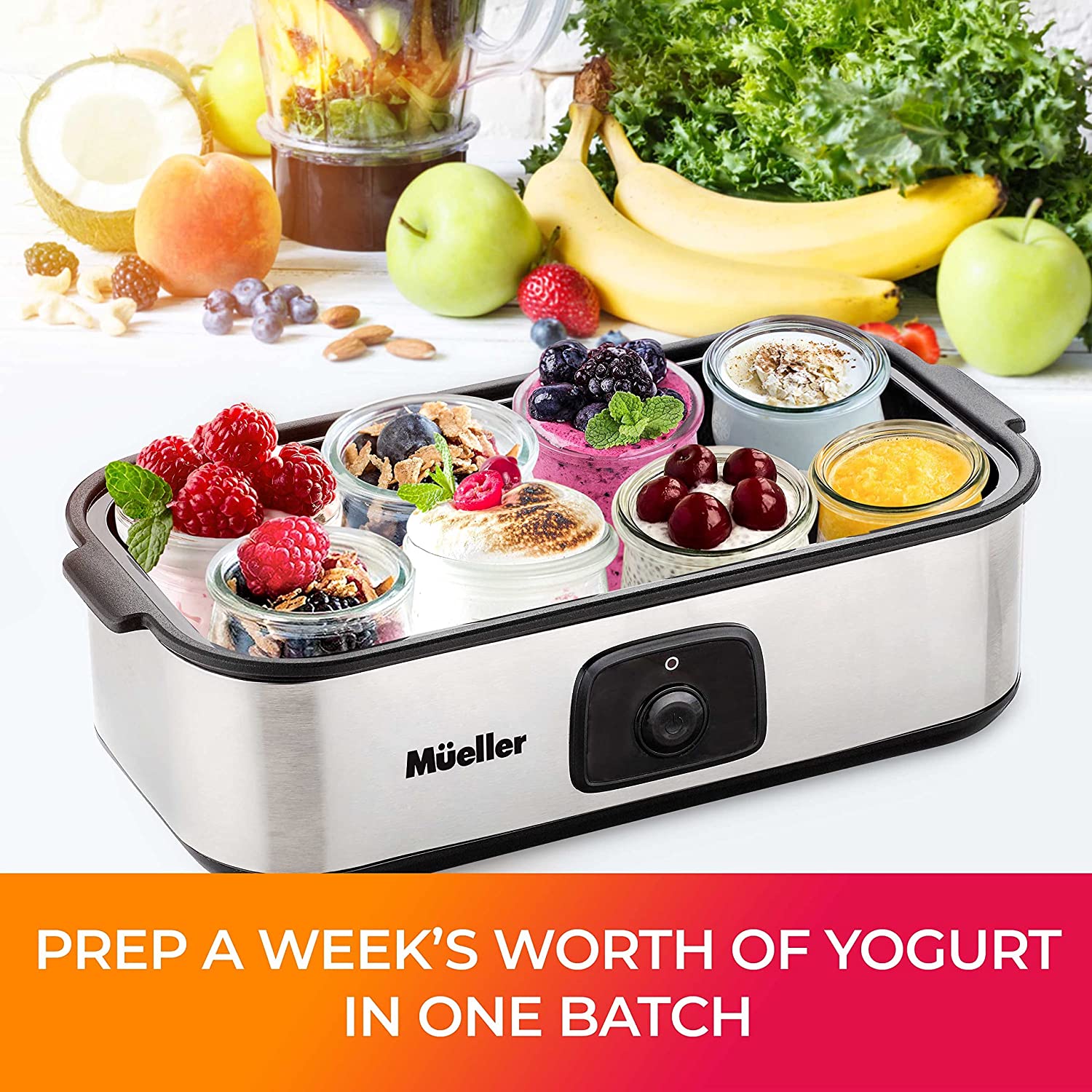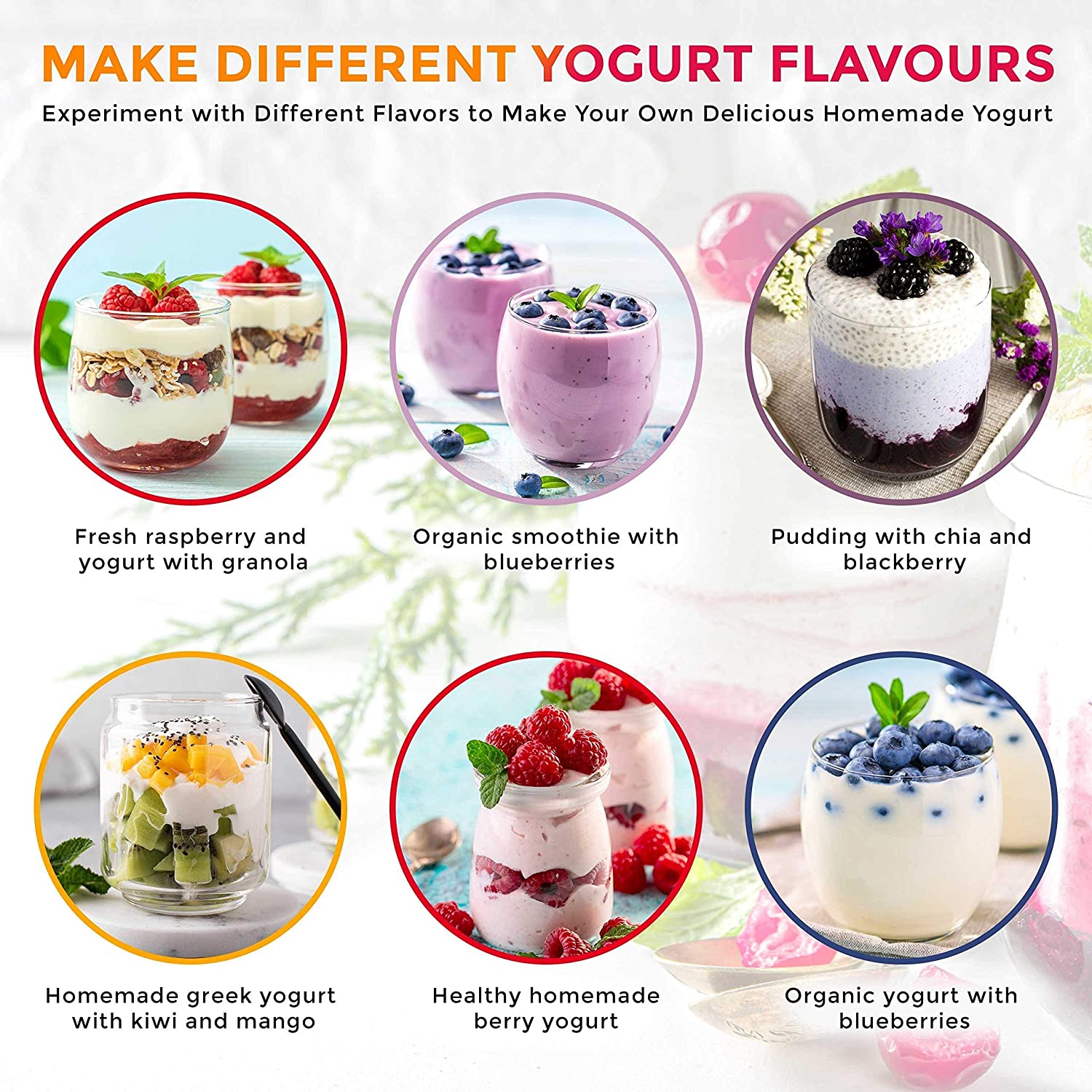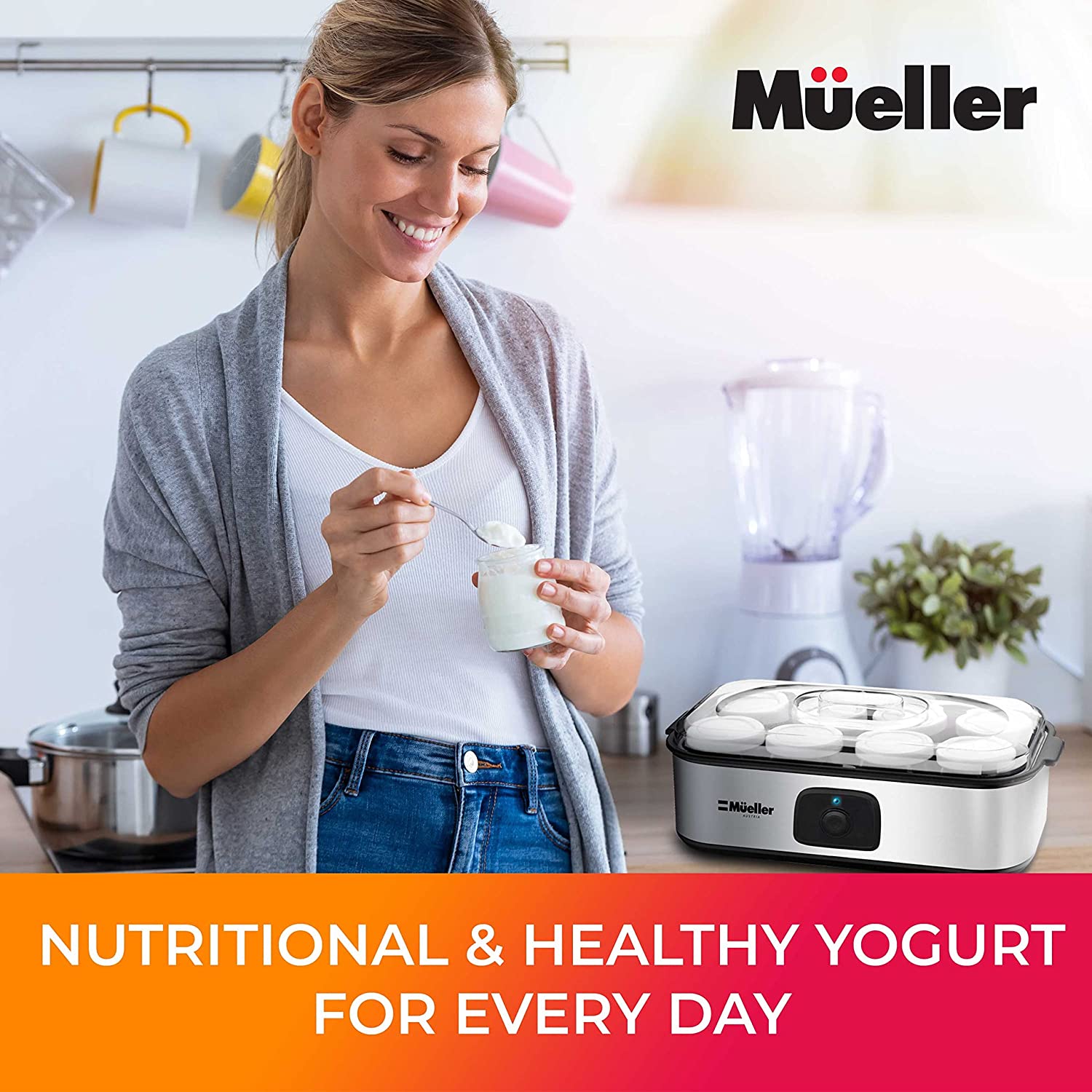 Ultra Yogurt Maker

Ultra Yogurt Maker comes with eight x 6 oz reusable glass jars that allows you to transform milk to make your own delicious homemade yogurt. Stainless steel housing for a clean, streamlined look with practical transparent cover, and quality dishwasher safe glass jars, all of food-grade materials. The heating base and fermenting pot create constant and equal heat transmission to ensure the activation of your yogurt is optimally maintained.
The electric yogurt maker is simple to use and operates at the touch of a button. It will take 8-12 hours for the yogurt to be made depending on the type of milk (approximately 8 hours for whole milk; approximately 12 hours for skimmed milk) and can be turned off at any time based on your personal texture preference.
This yogurt machine is the perfect way to eat healthier with higher doses of probiotics and minimal food additives, preservatives, and artificial flavors compared to commercial yogurts. Make better-quality regular or Greek yogurt from the comfort of your home – individual portions or larger batches (48oz).
FEATURED ON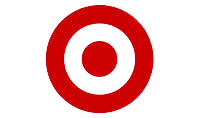 Prepares All-Natural Yogurt
8 x 6 oz Glass Jars with Lids
One Button Operation
Food-Grade Materials
Silent Operation
Easy to Clean
Model No: YL 470
Model: YL 470
Voltage: 120V~60 Hz 
Dimensions:  L 14.17", W 7.09", H 4.92"
Capacity of 1 jar: 6oz/180ml
There are 8 jars in the yogurt maker. The total capacity is 48oz.
No, this is not recommended. It is best to flavor yogurt after being in a refrigerator for several hours or right before eating. If you add flavoring before refrigerating or add too much flavoring, the yogurt may become very watery.
You may use the following types of milk:
Pasteurized milk of any fat content (full, 2%, 1%, or fat-free), Powdered milk, Long-life UHT sterilized milk, Soy Milk. (Make sure to use UHT soy milk which contains one of the following ingredients: fructose, honey, or malt. These ingredients are necessary for fermentation, as otherwise, yogurt will not be produced).
The refrigeration time for the yogurt should not be more than 7 days. Ideally, the yogurt should be consumed within the first 3 day as lactobacillus activation is the highest during this period.
Making Greek-style yogurt requires a  process of straining and is not dependent on the yogurt maker itself.
To make Greek yogurt, refrigerate the yogurt with lids until chilled, then strain the yogurt through a cheesecloth-lined sieve and let sit for 30 minutes or until it reaches the desired thickness.