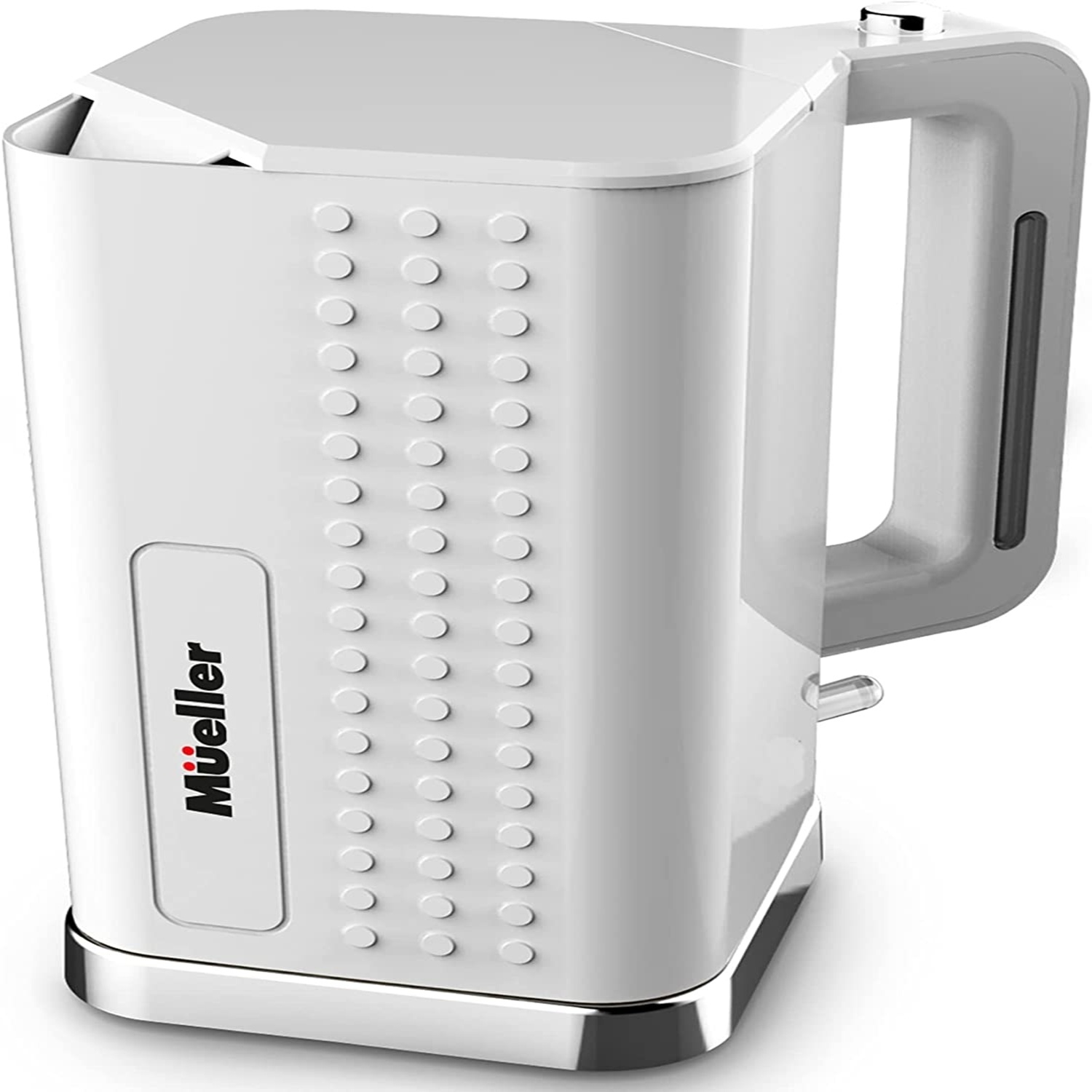 Hover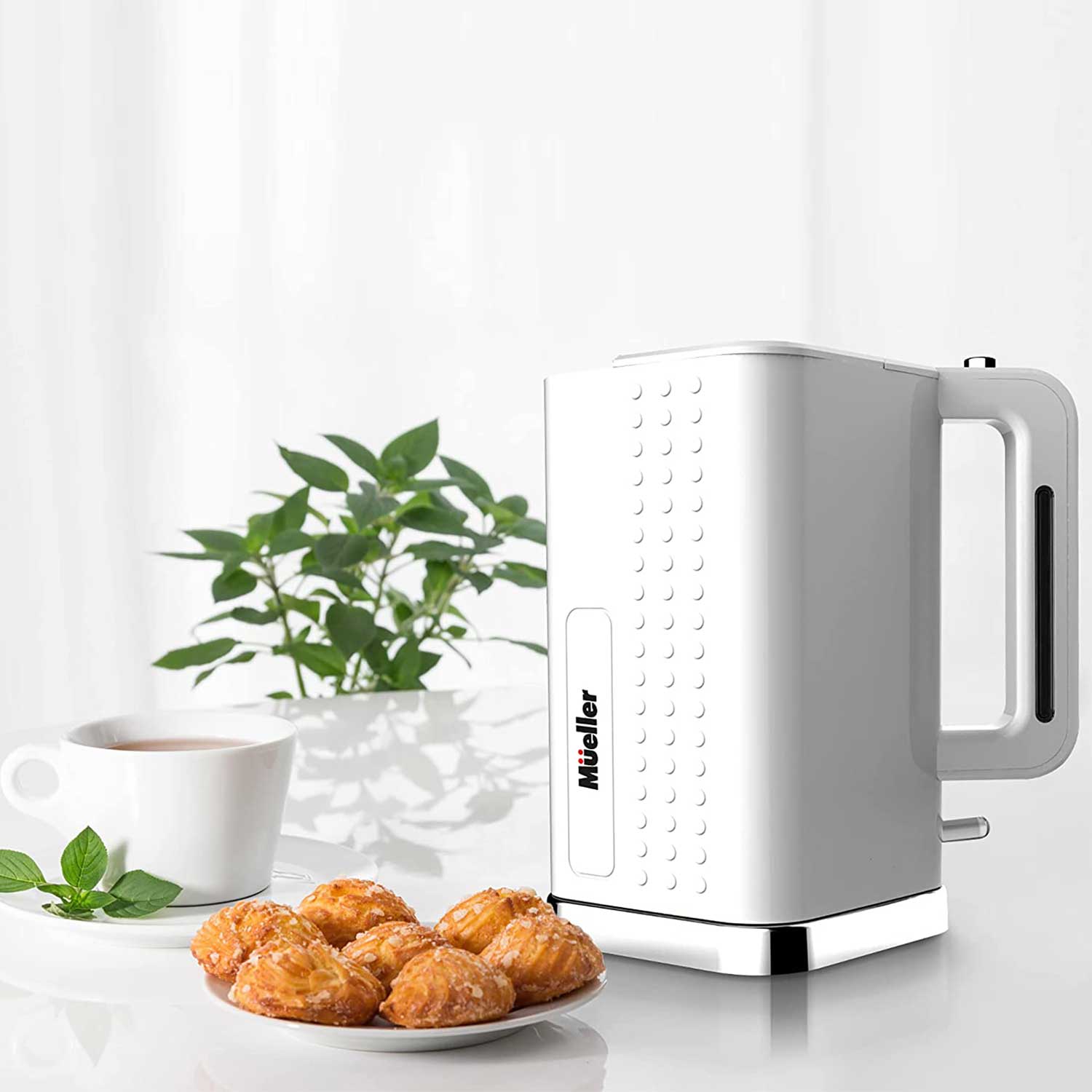 Hover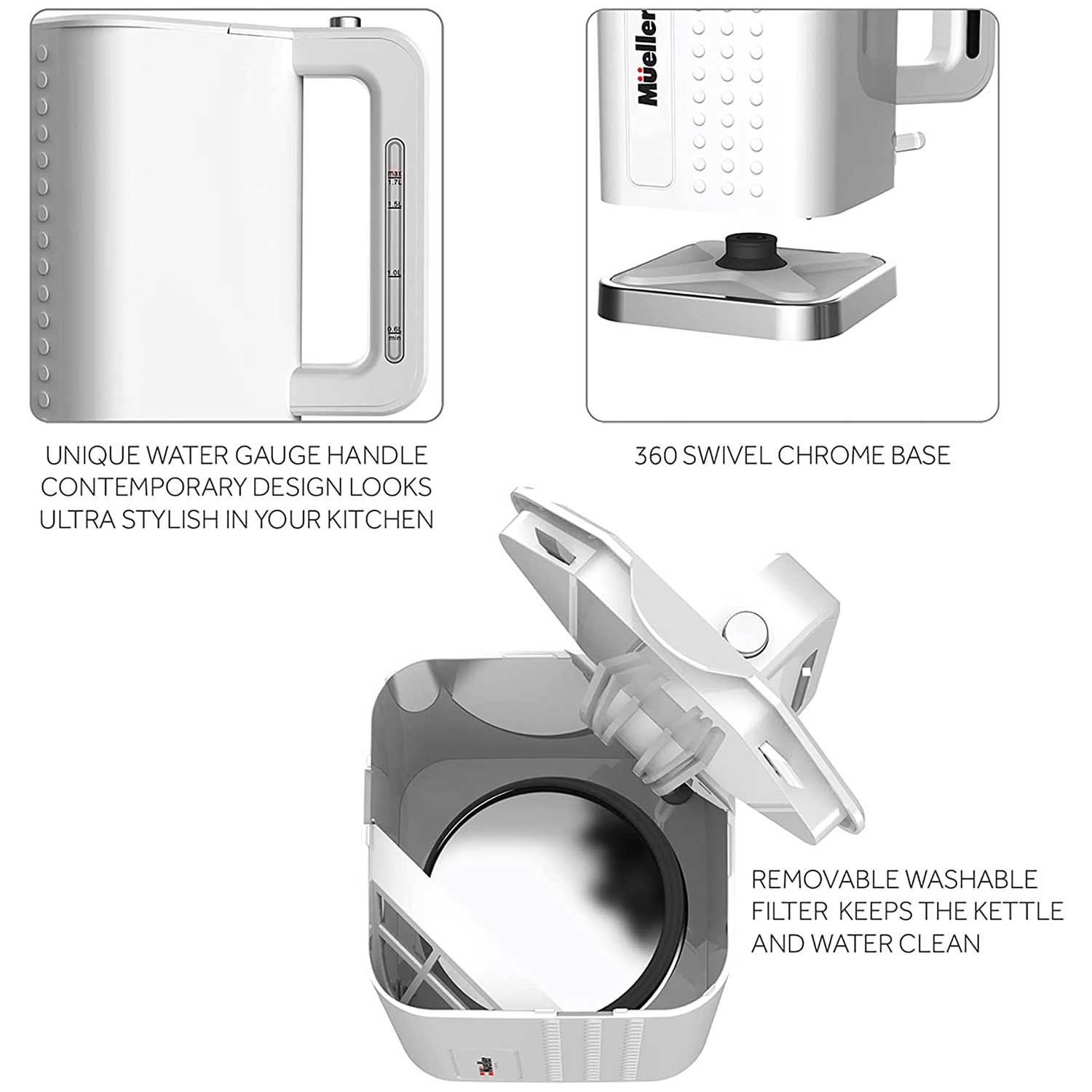 Hover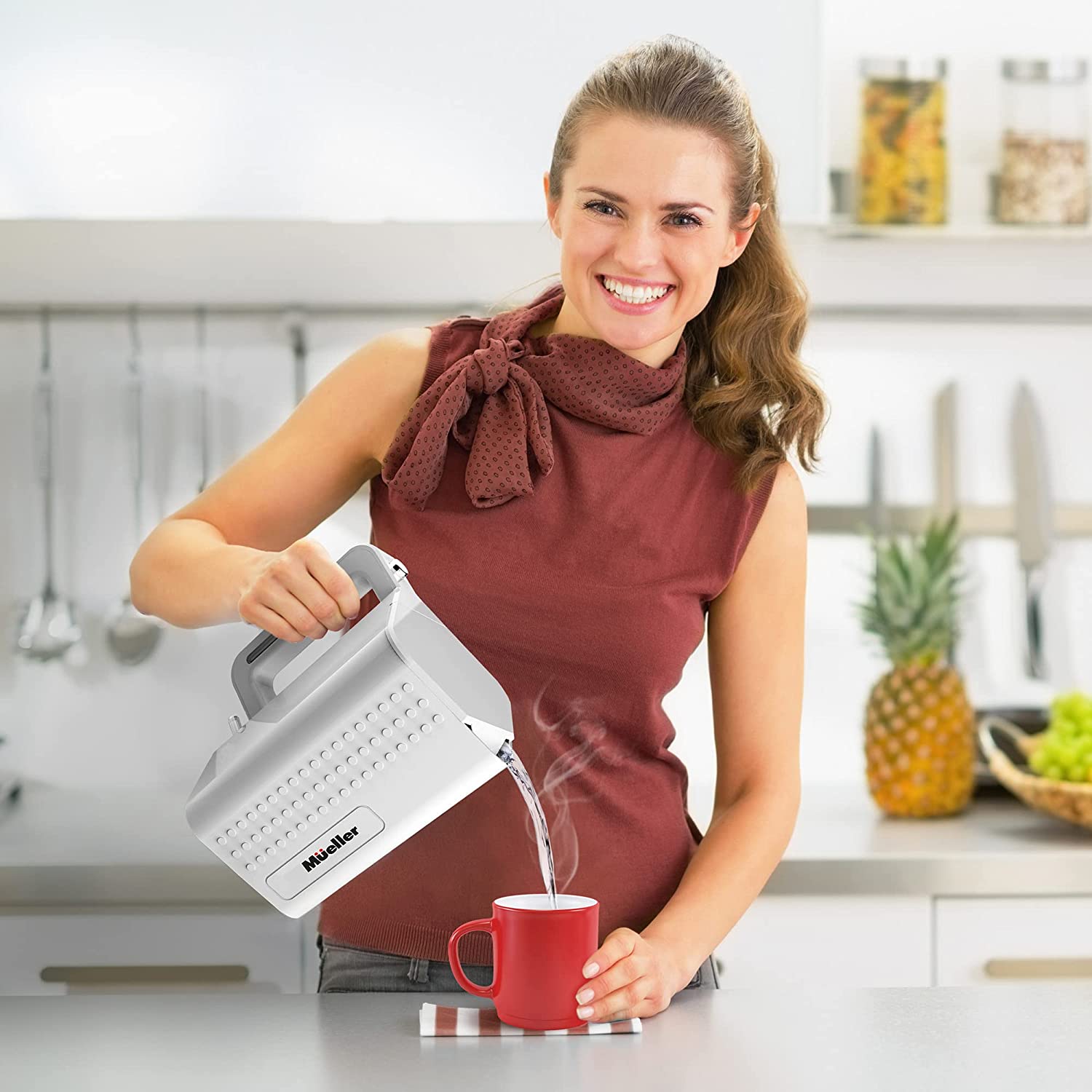 Hover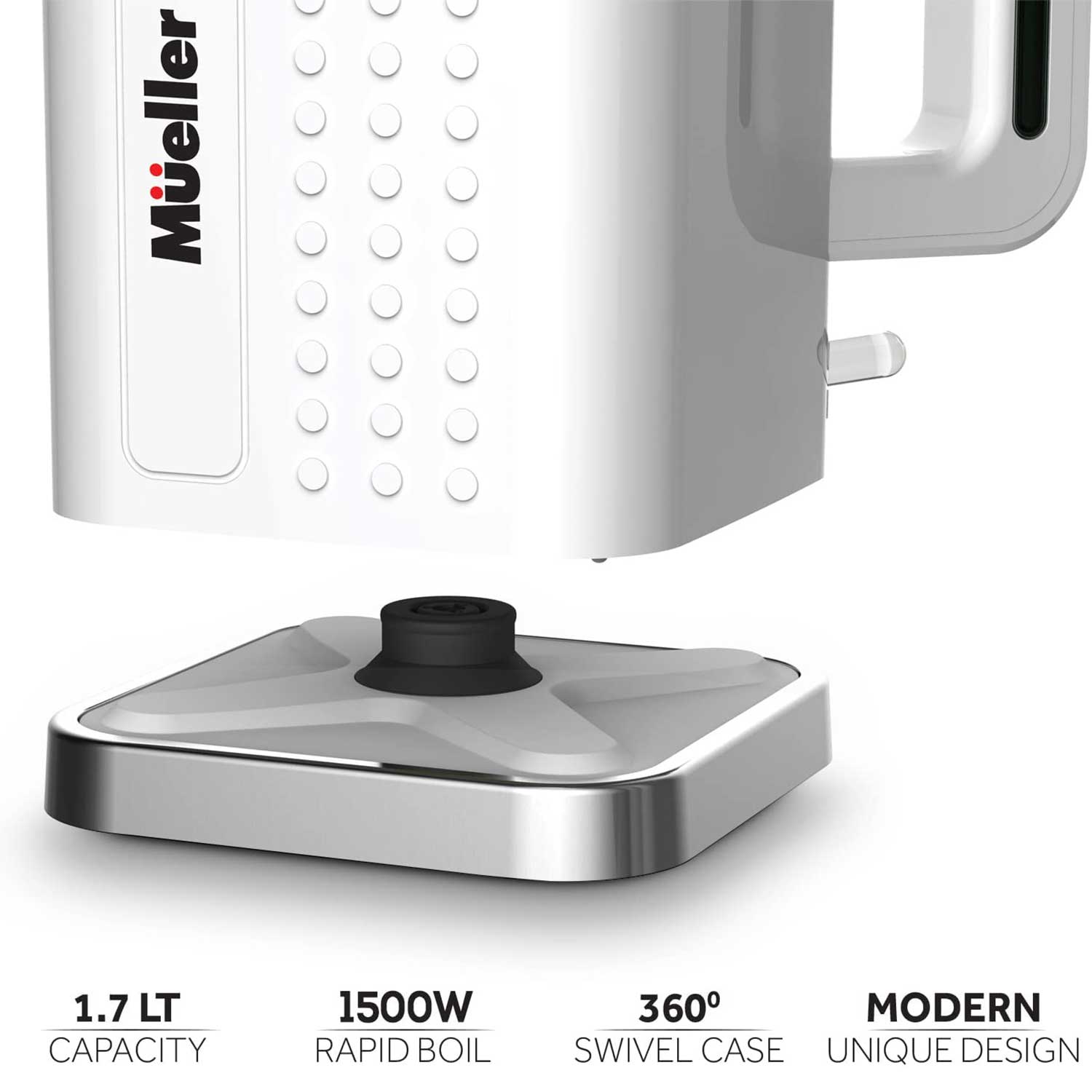 Hover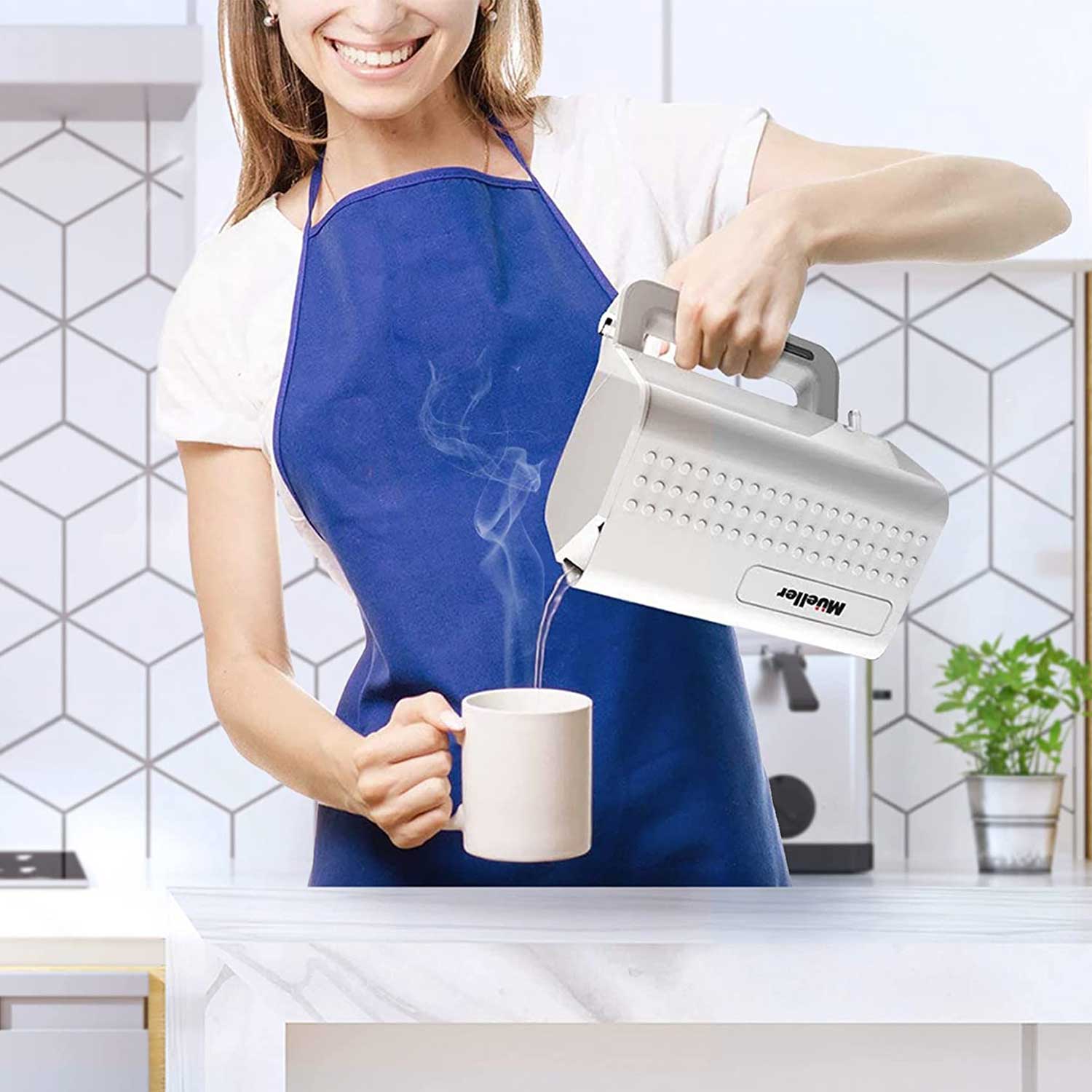 Hover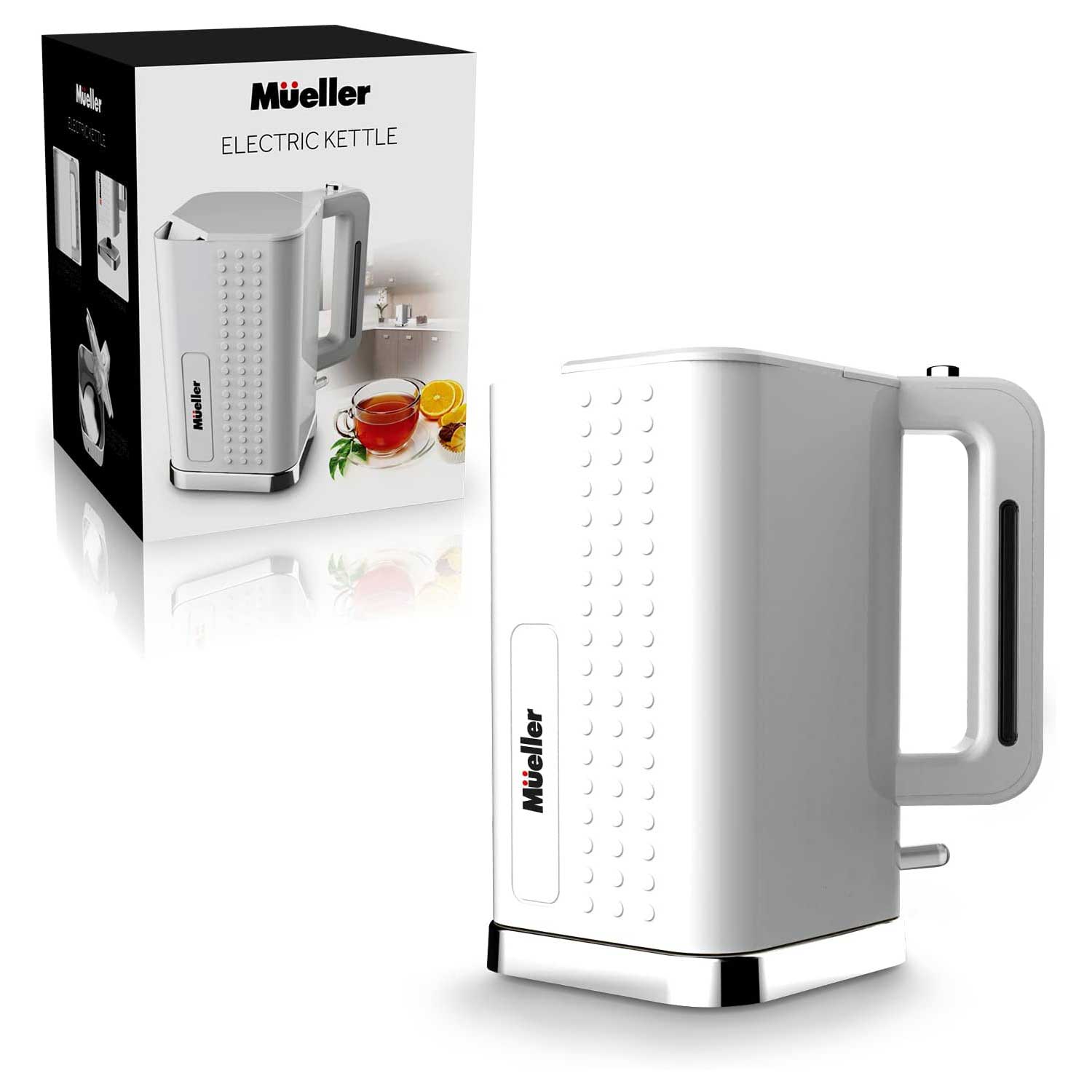 Hover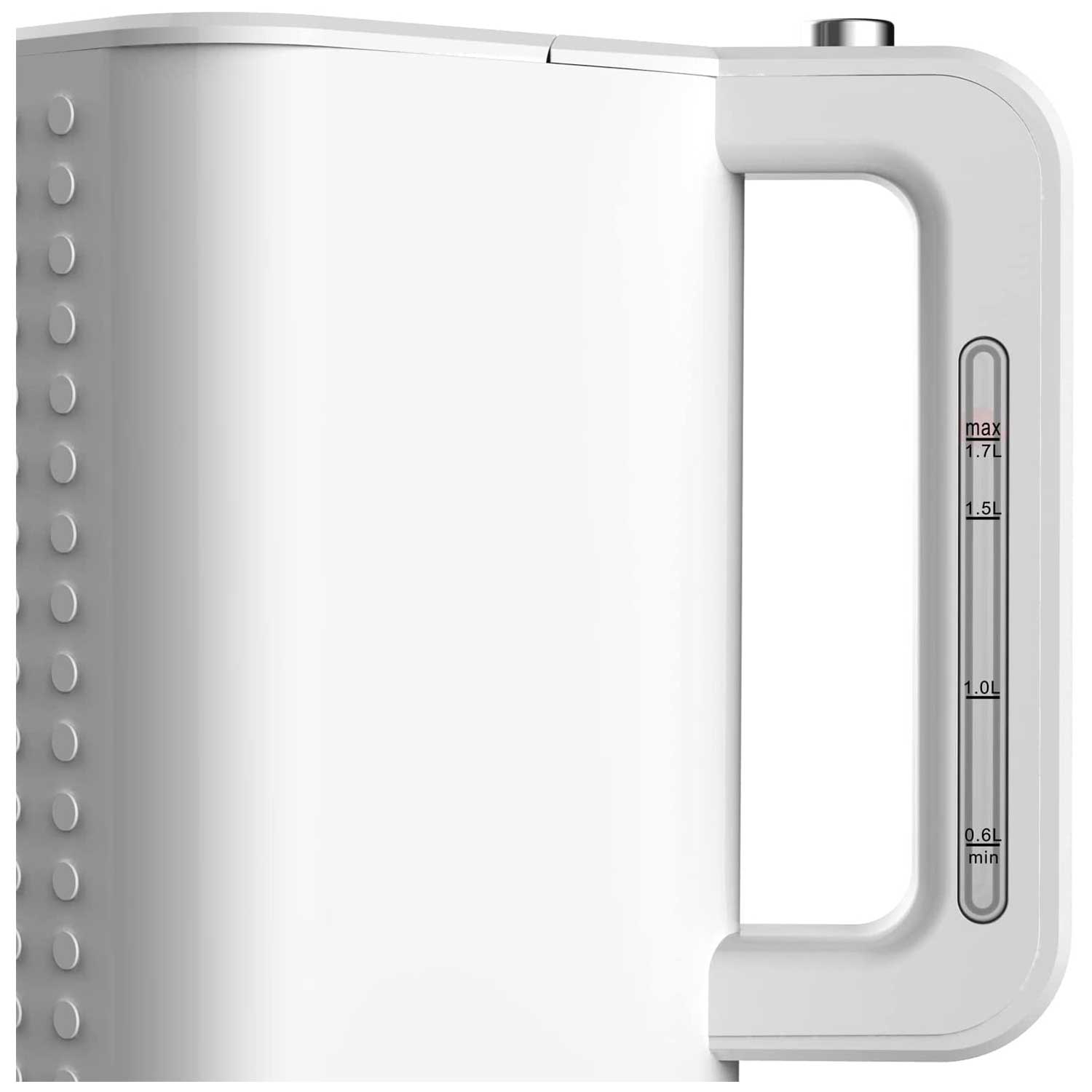 Hover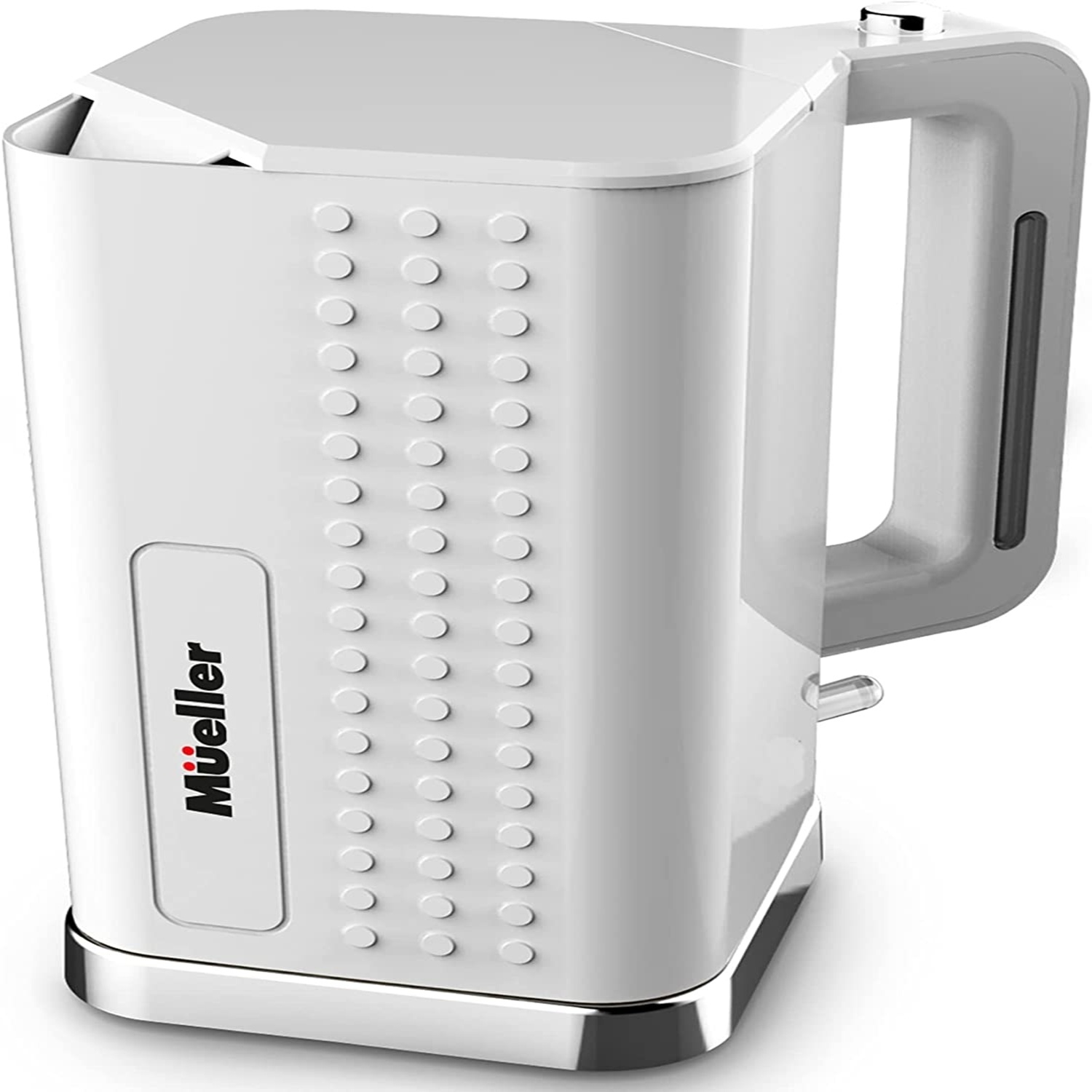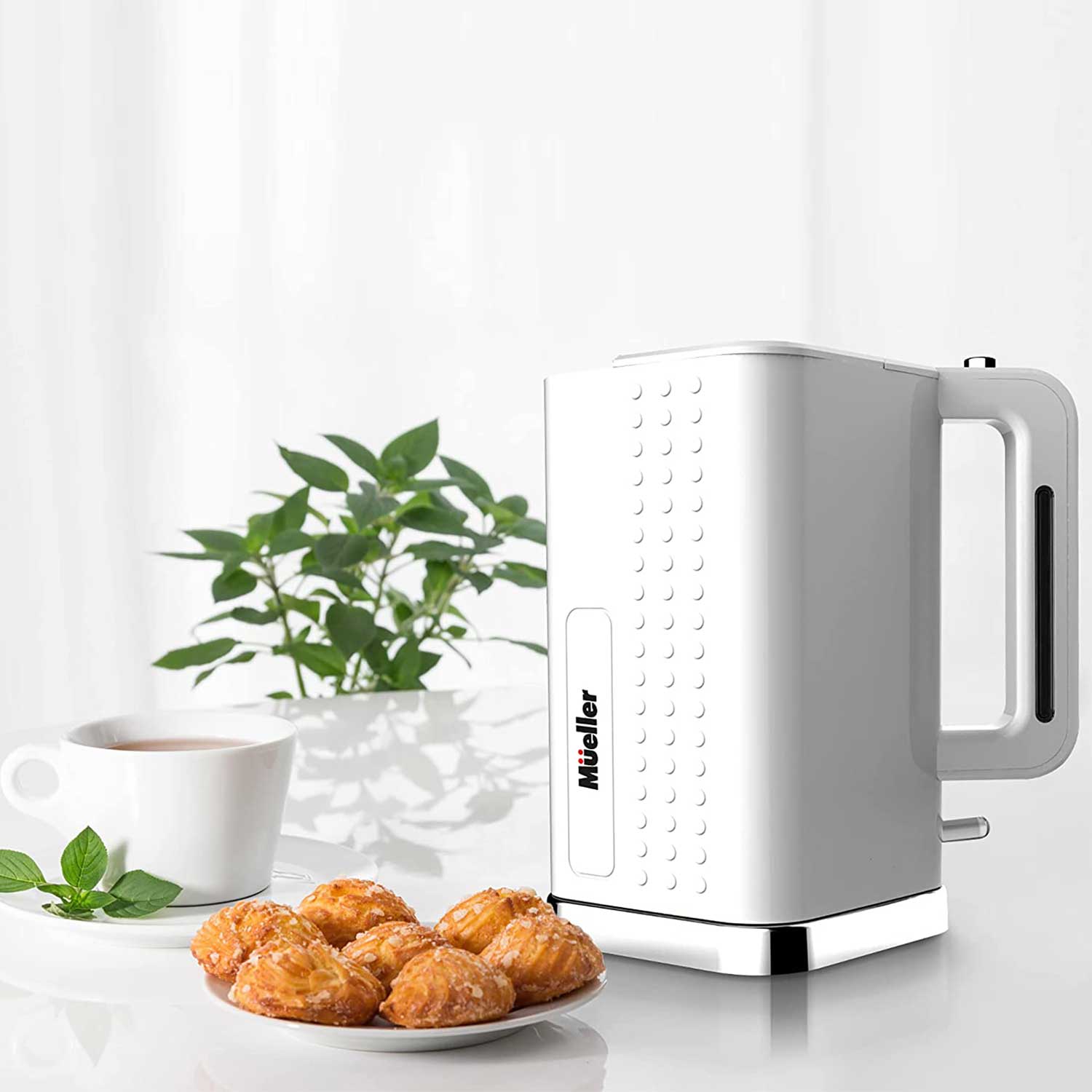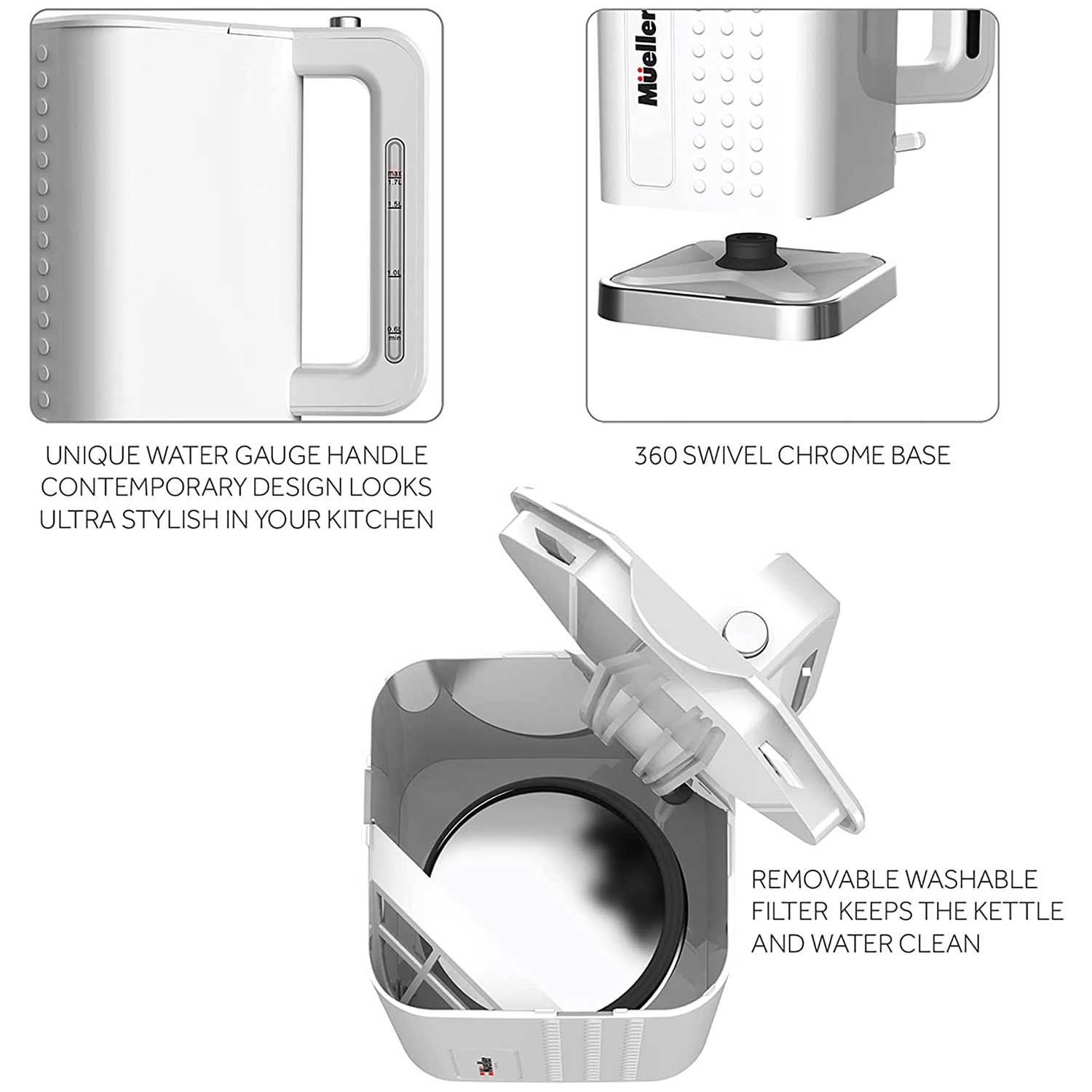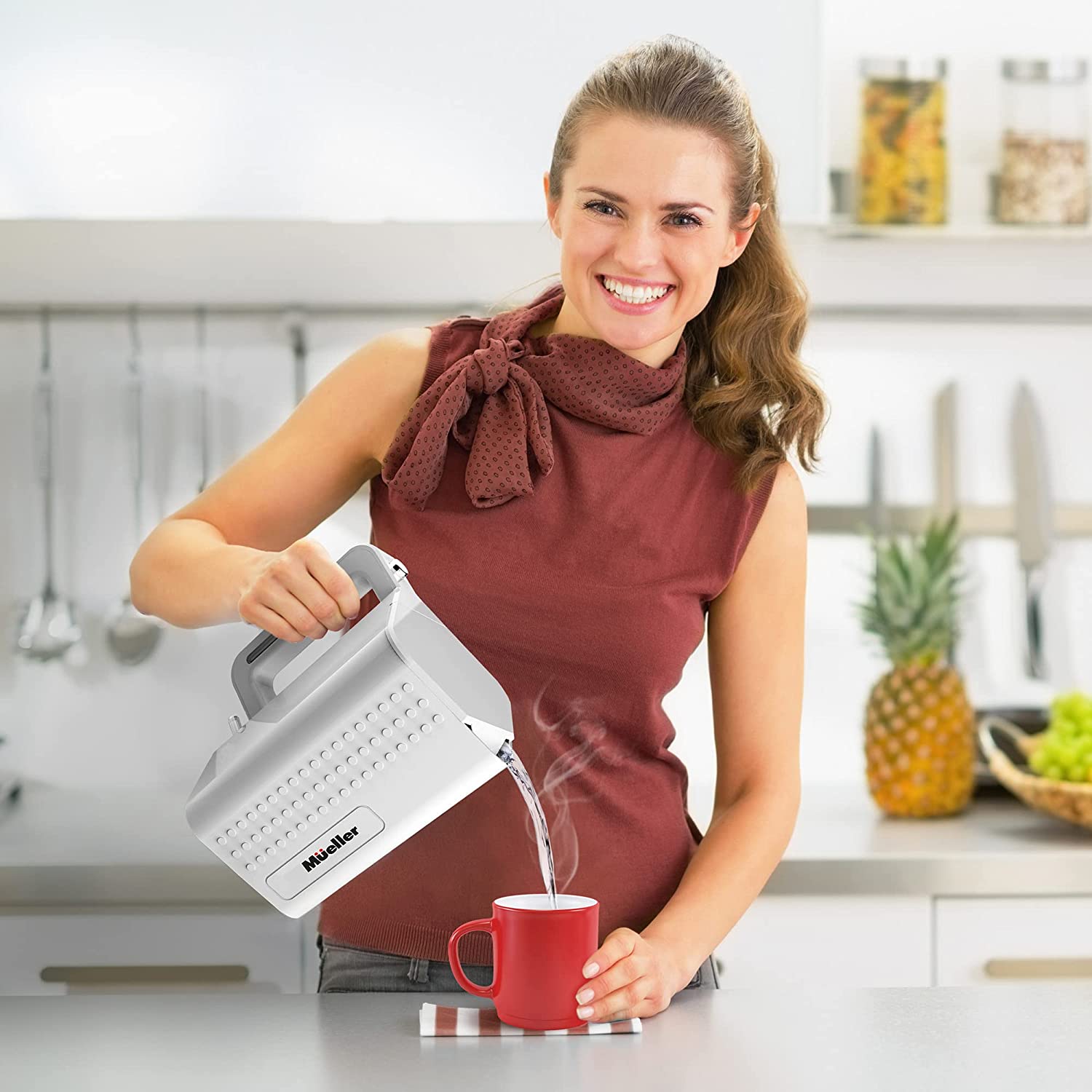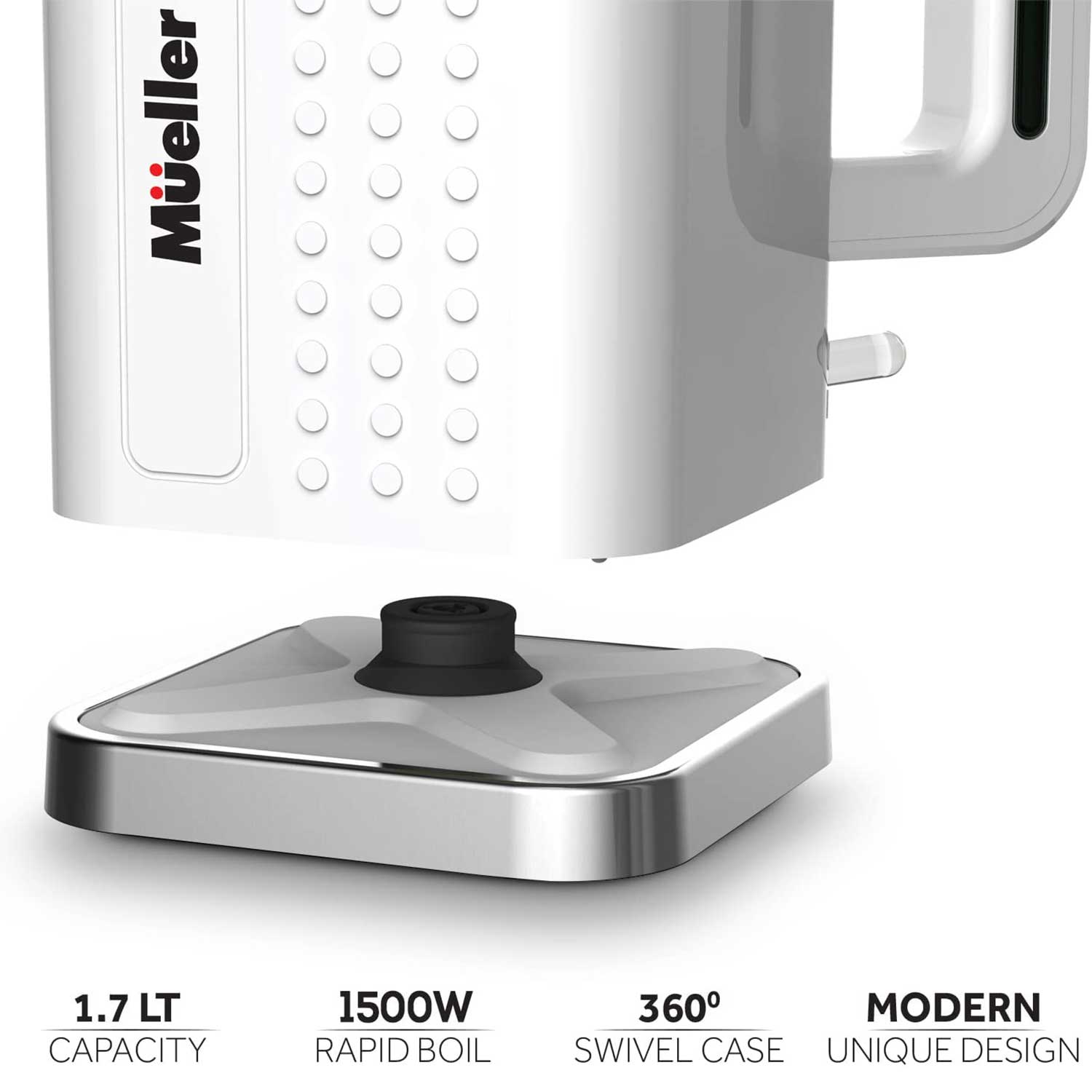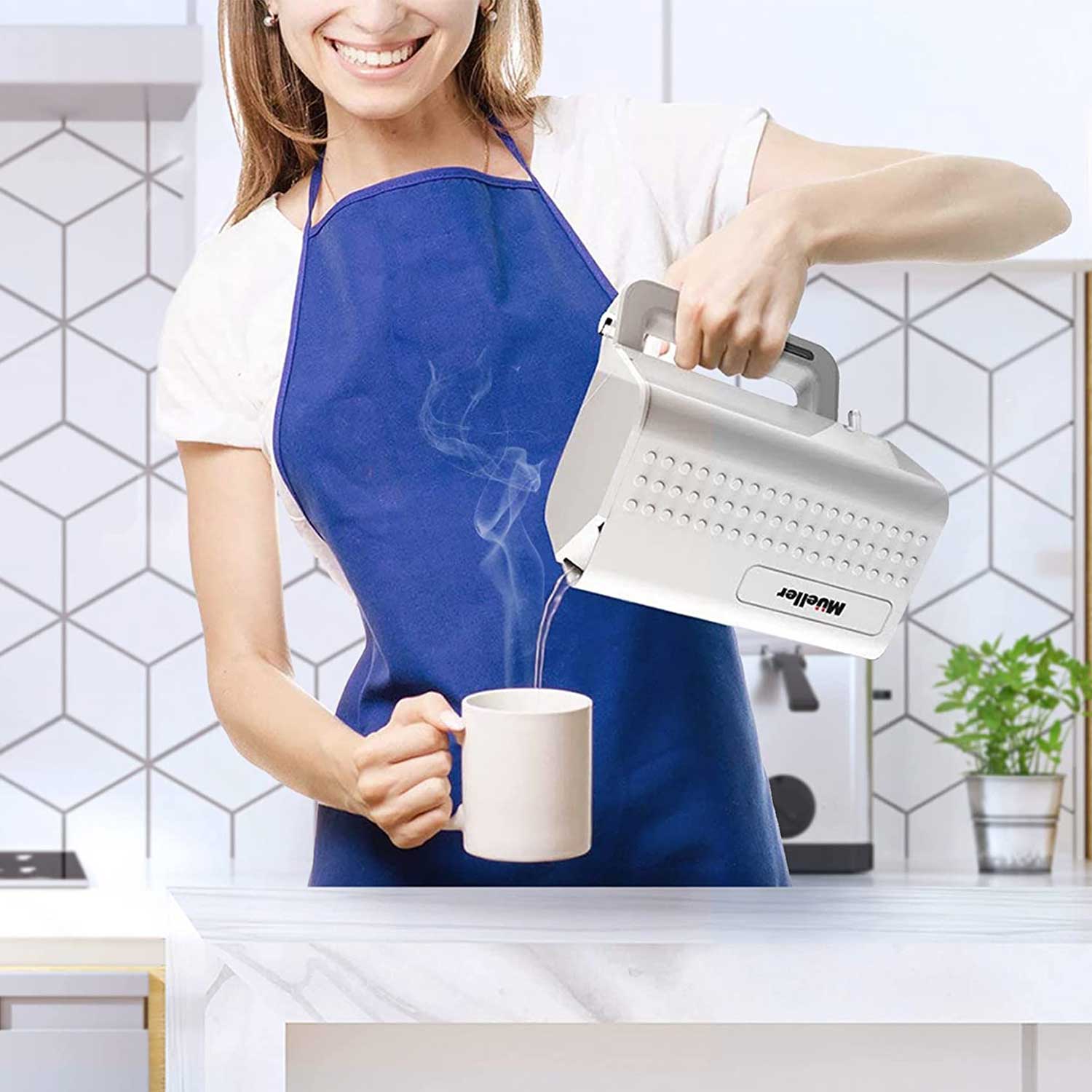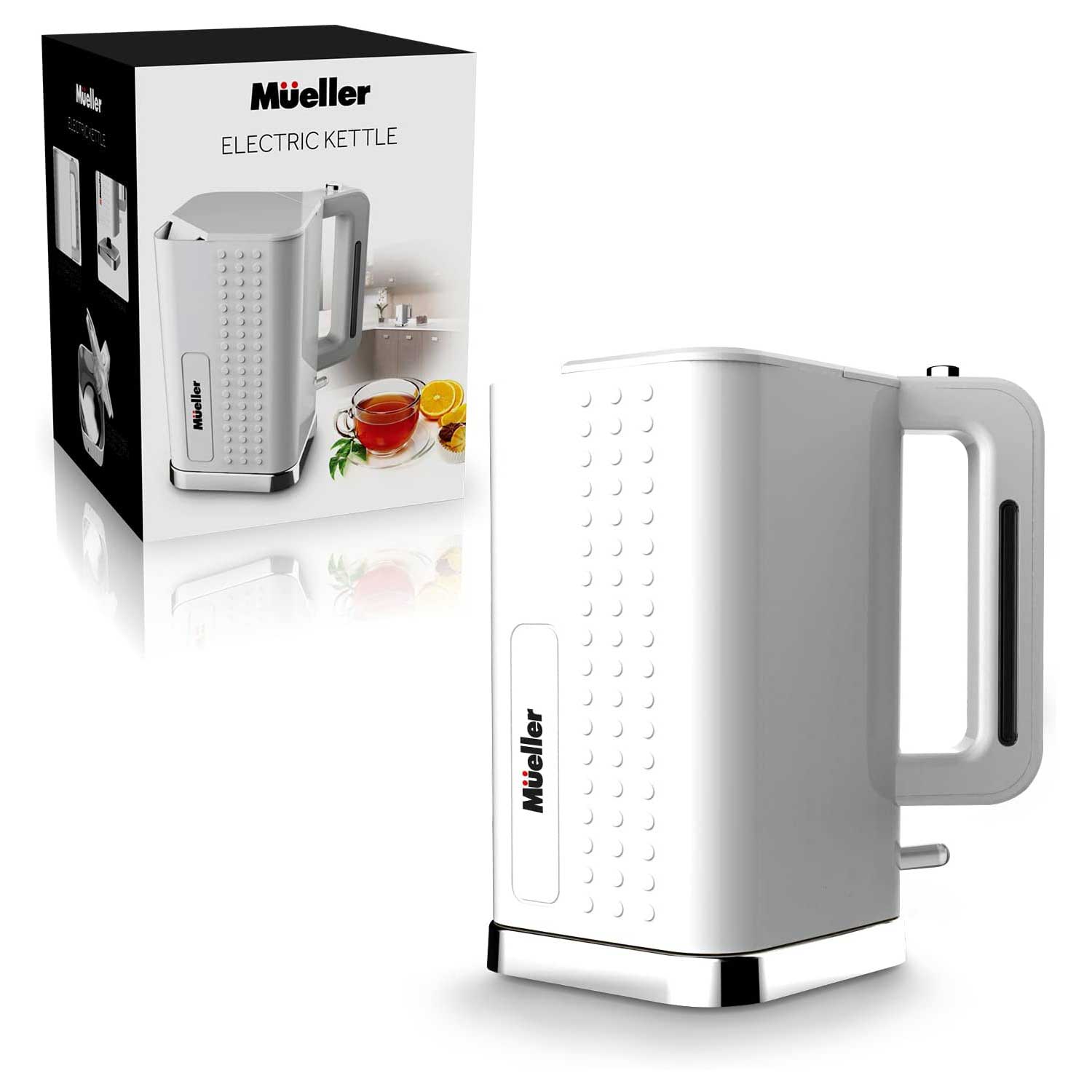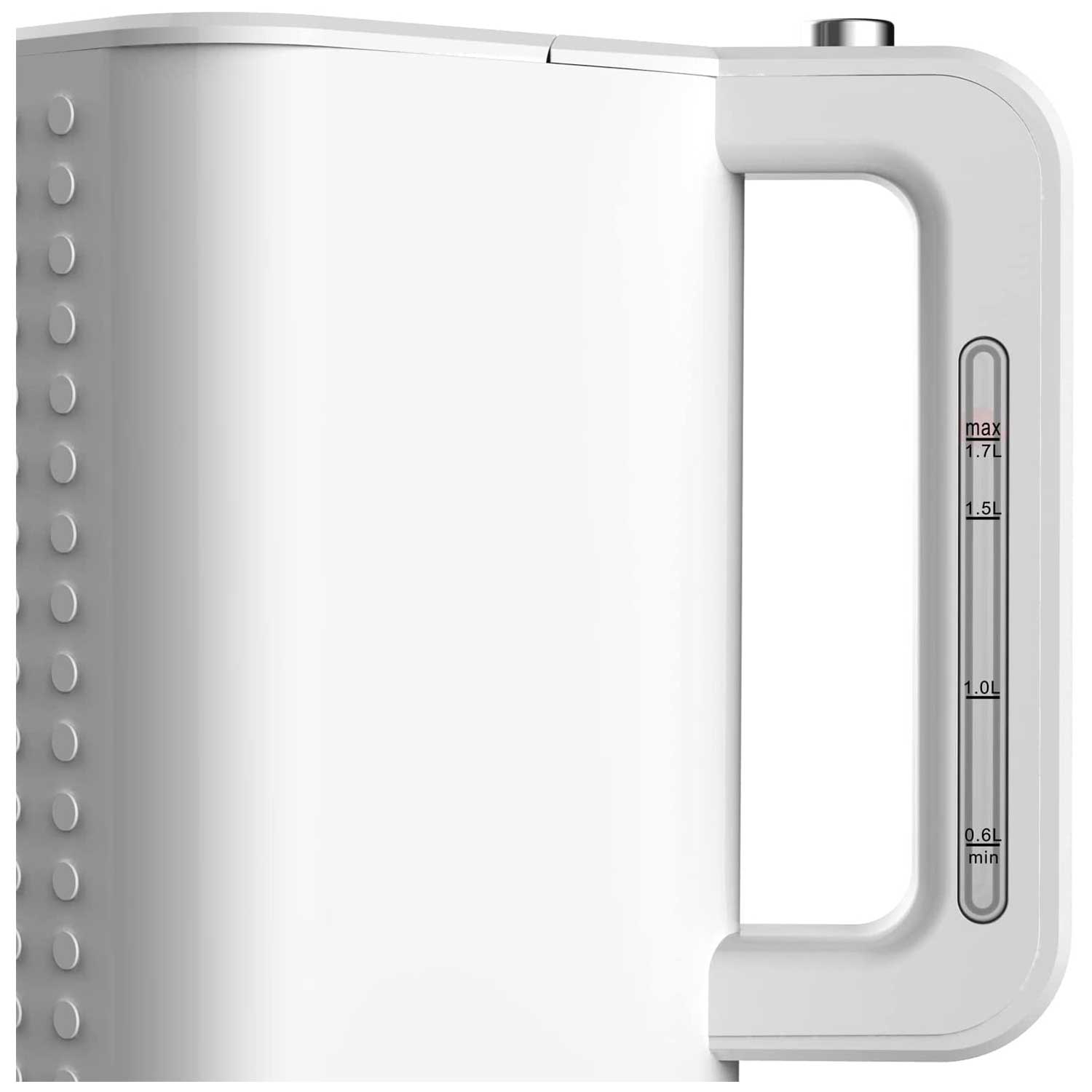 ExacTemp Electric Kettle 1500W

The Mueller ExacTemp Kettle is the one countertop appliance that is essential for every home. Designed in Germany and equipped with up to 1500 watts of power for ultra-fast heating, the Mueller ExacTemp Kettle brings up to 60oz / 1.8L of water to a rolling boil in a matter of minutes. Other highlights include a stay-cool nonslip handle, an "open" button for lifting the lid, a concealed heating element to prevent mineral buildup, a dripless pour spout, and boil-dry protection with auto shut-off for safety. The perfect kettle for all your needs.
Power: 1500W
Capacity: 60oz / 1.8L
Removable Filter
Water Gauge
Auto Shut-Off
360°Swivel Chrome Base
Heat-Resistant Anti-Slip Grip Handle
Unique Modern Design
Model No: KX-111
Model: KX-111
Power: 1250-1500W
Voltage: 110-120V
Capacity: 60 oz / 1.8L
Dimensions:
-Height 9.3"
-Base Width 4.7"
-Diagonal with Handle 8.7"
Power Cord Length: 2.3 ft
100% BPA Free
Before the first use, clean the interior of the kettle with a soft sponge and warm, soapy water and rinse thoroughly. Fill the kettle with fresh water up to the maximum level (60oz / 1.8L) and let the water boil. Pour out the hot water and then rinse the interior of the kettle with clean, cold water.
Wipe the exterior of the kettle using a damp cloth.
Clean the interior of the kettle with a soft sponge and warm, soapy water. Rinse thoroughly.
Unlatch, then lift the filter out of the kettle. Wash it with clean water and dry thoroughly before replacing it in the kettle.
1. Fill the kettle with a solution of 18 oz (0.5L) white vinegar and 42 oz (1.2L) water and leave to activate for over 1 hour. 
2. Empty the vinegar solution from the kettle. Wipe off any mineral deposits with a damp cloth.
3. Fill the kettle with clean water, bring it to a boil, and then discard the water. Repeat before using again.
4. Repeat the procedure if there is still some limescale left within the kettle.