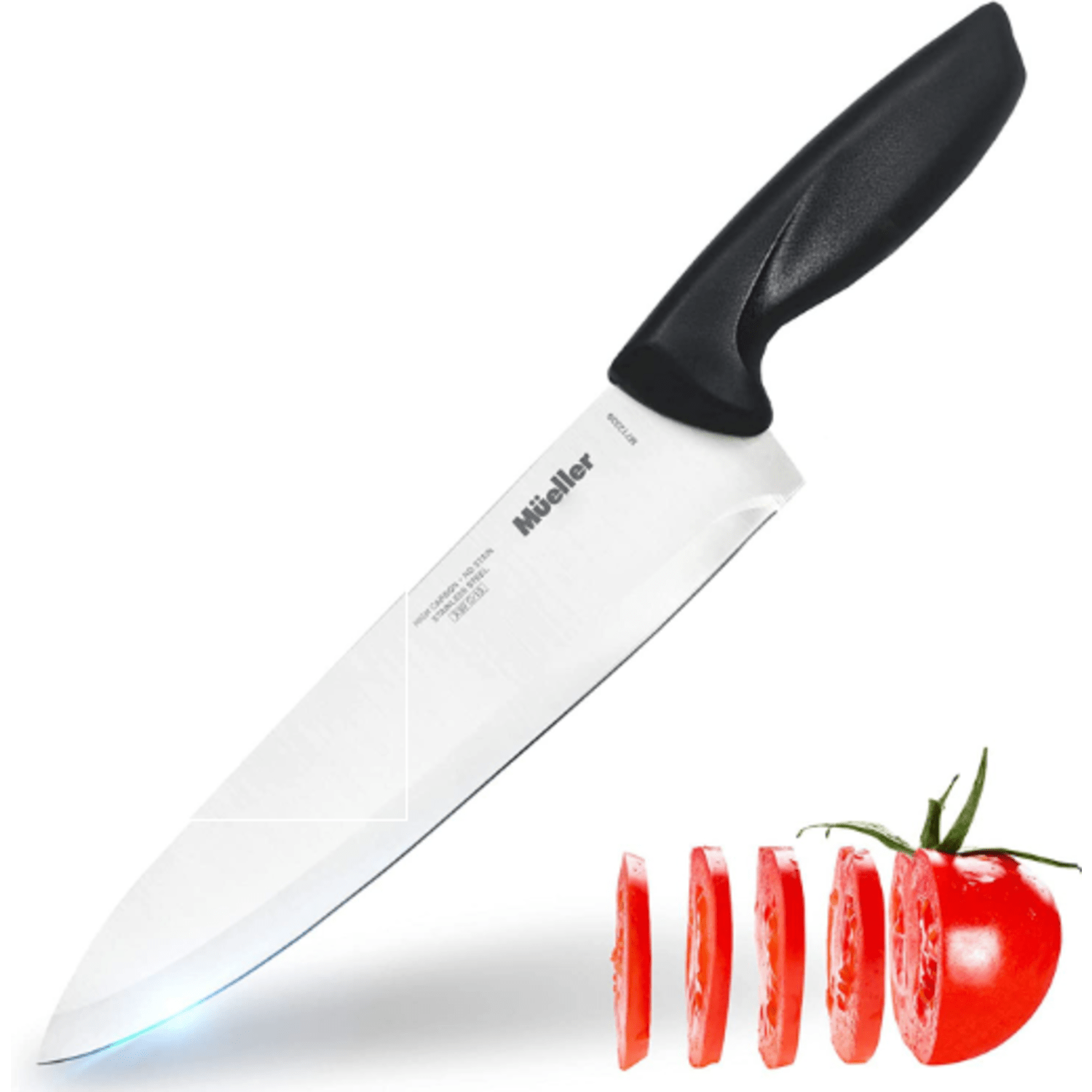 Hover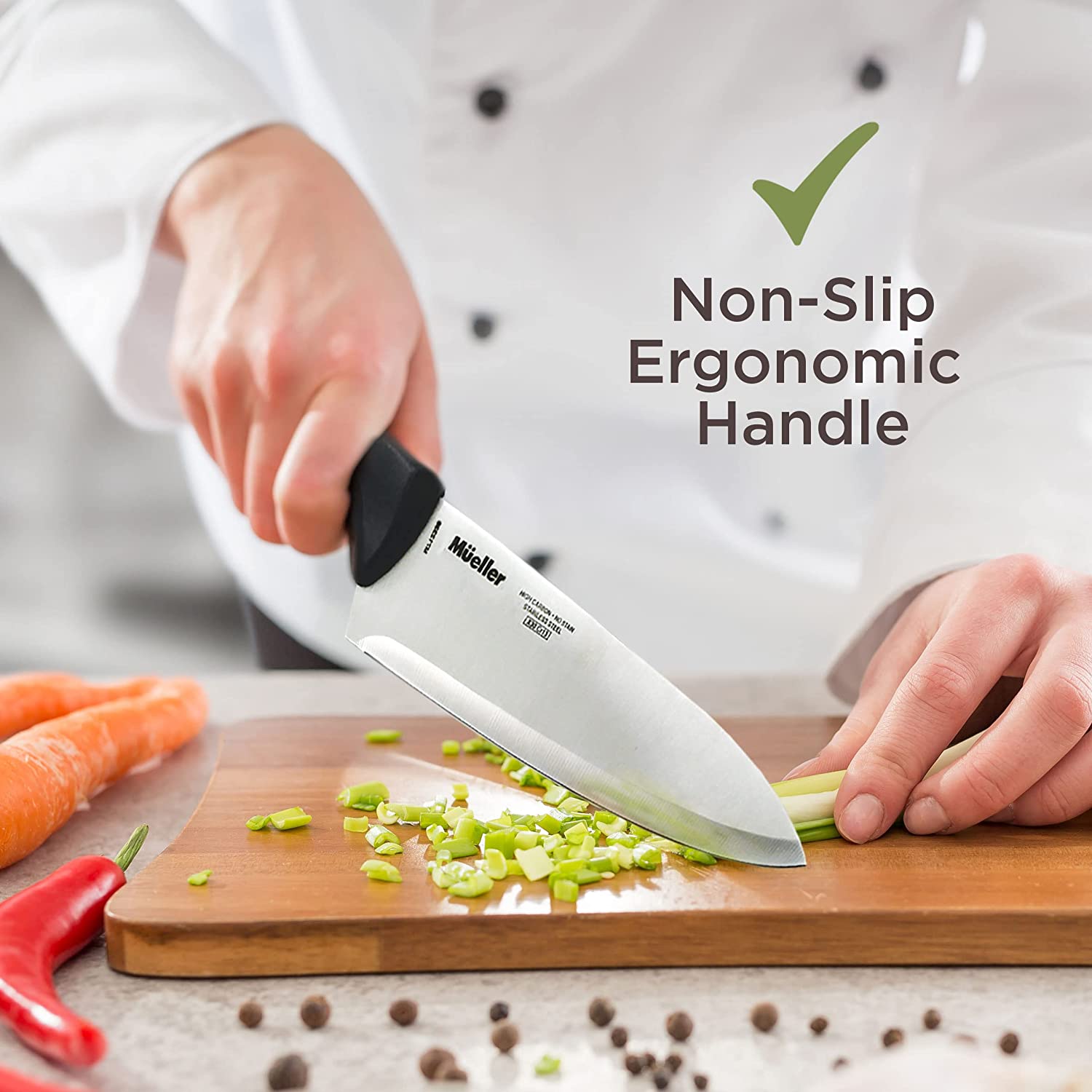 Hover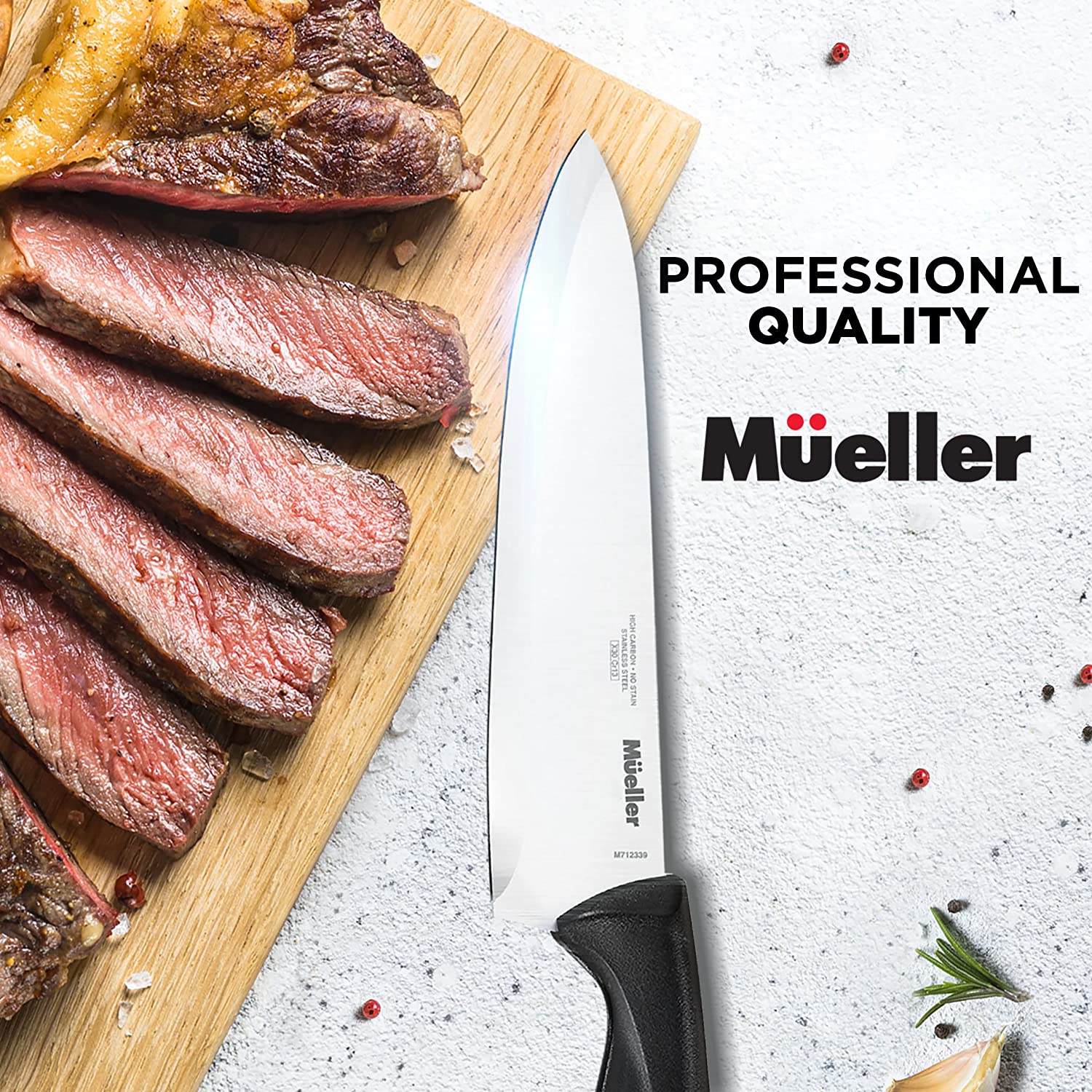 Hover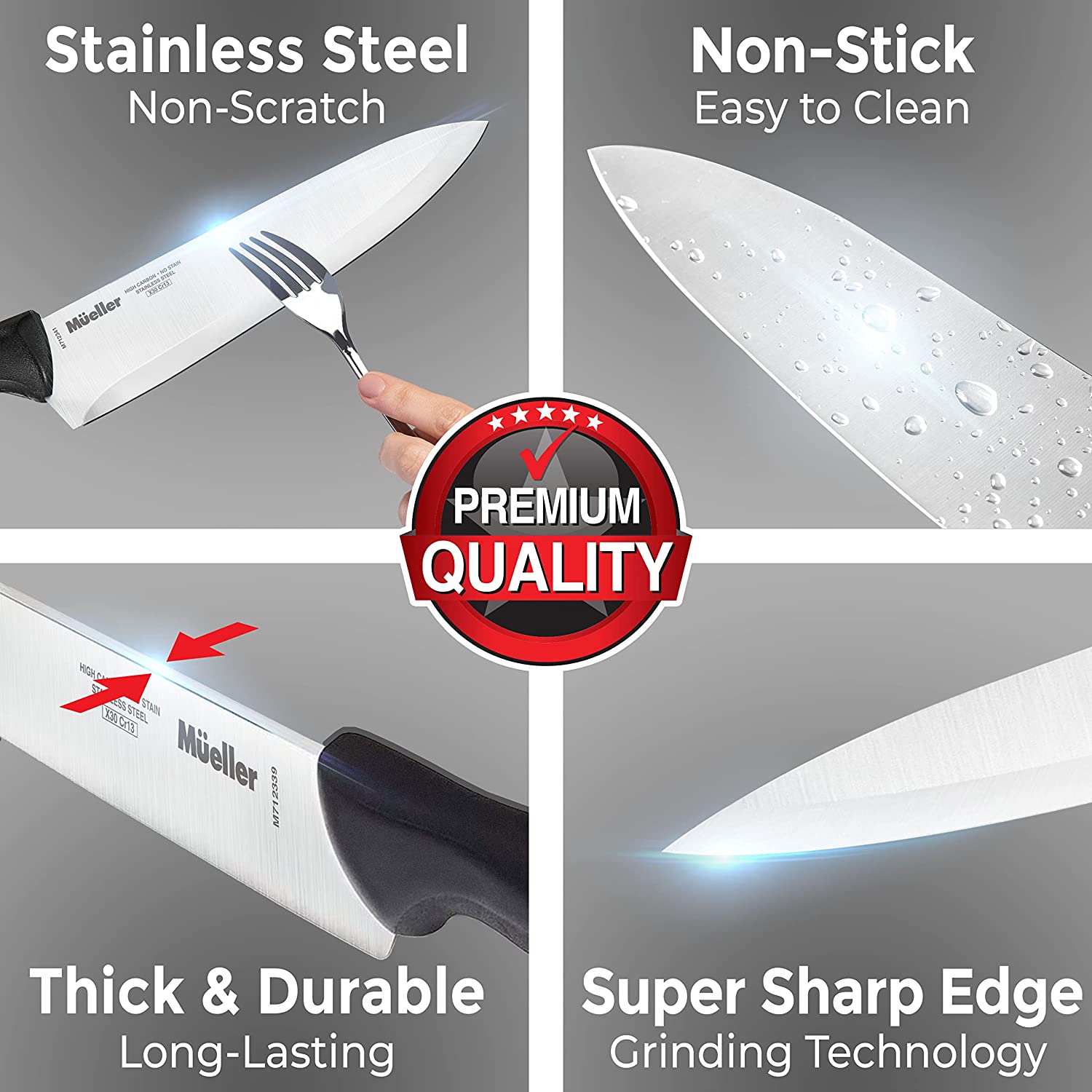 Hover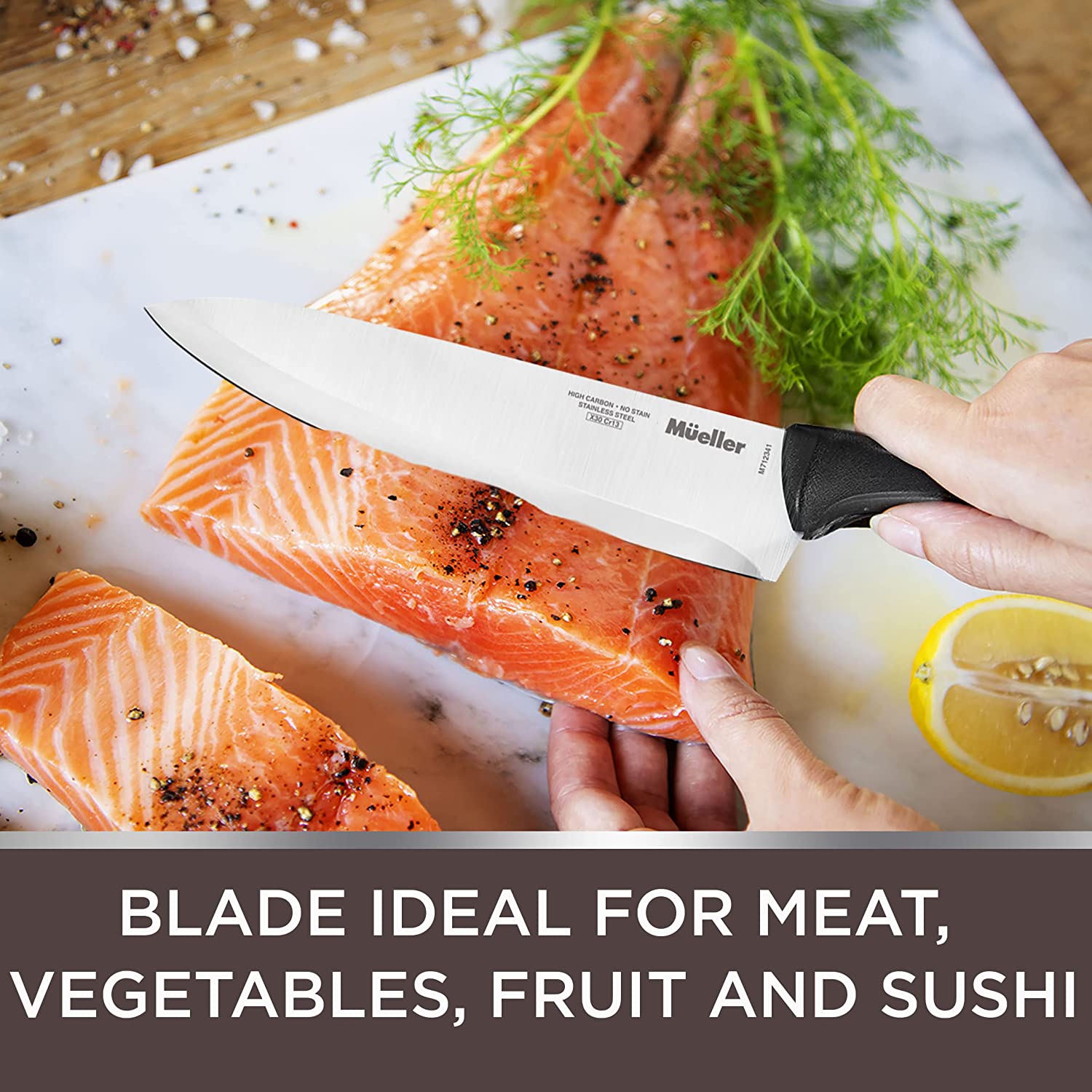 Hover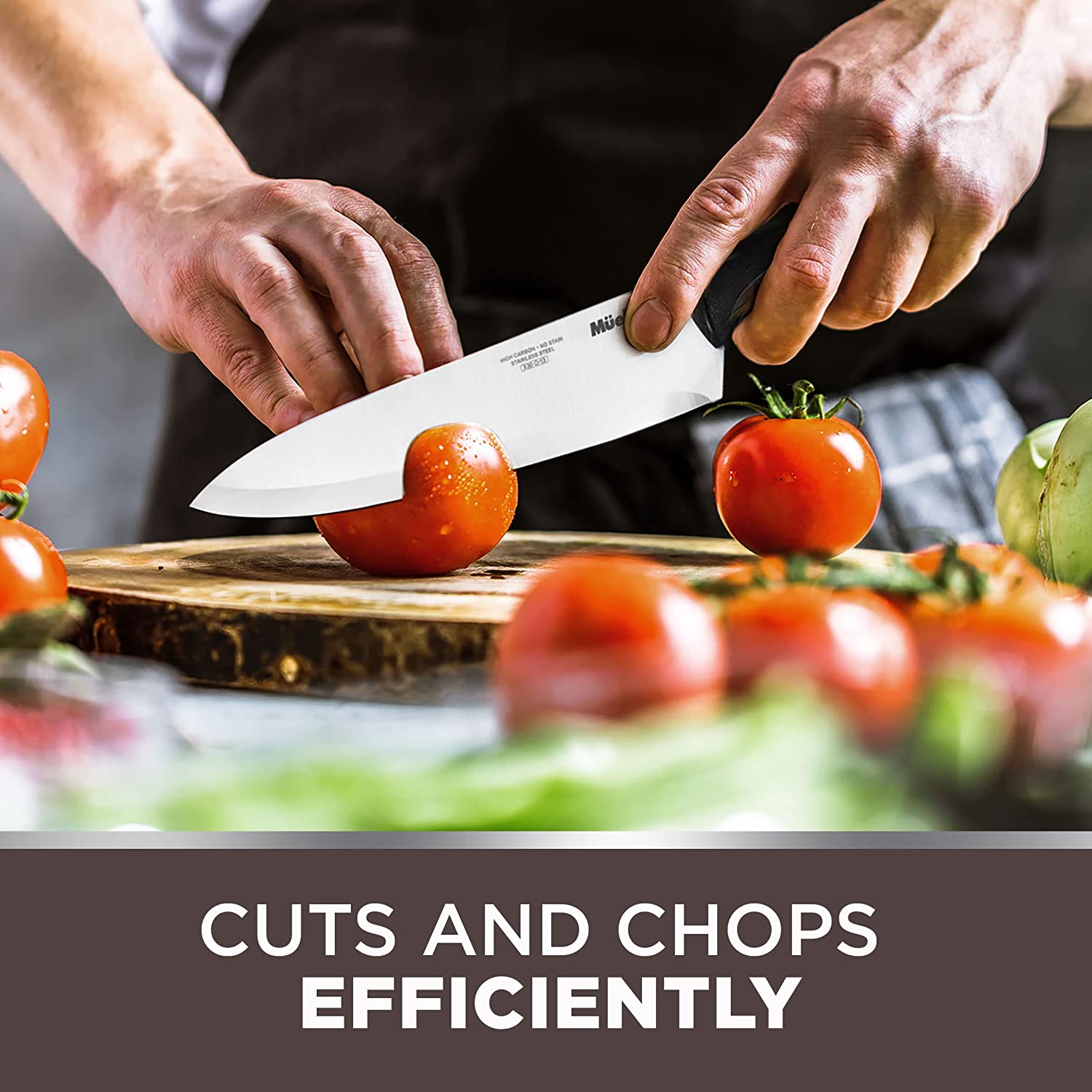 Hover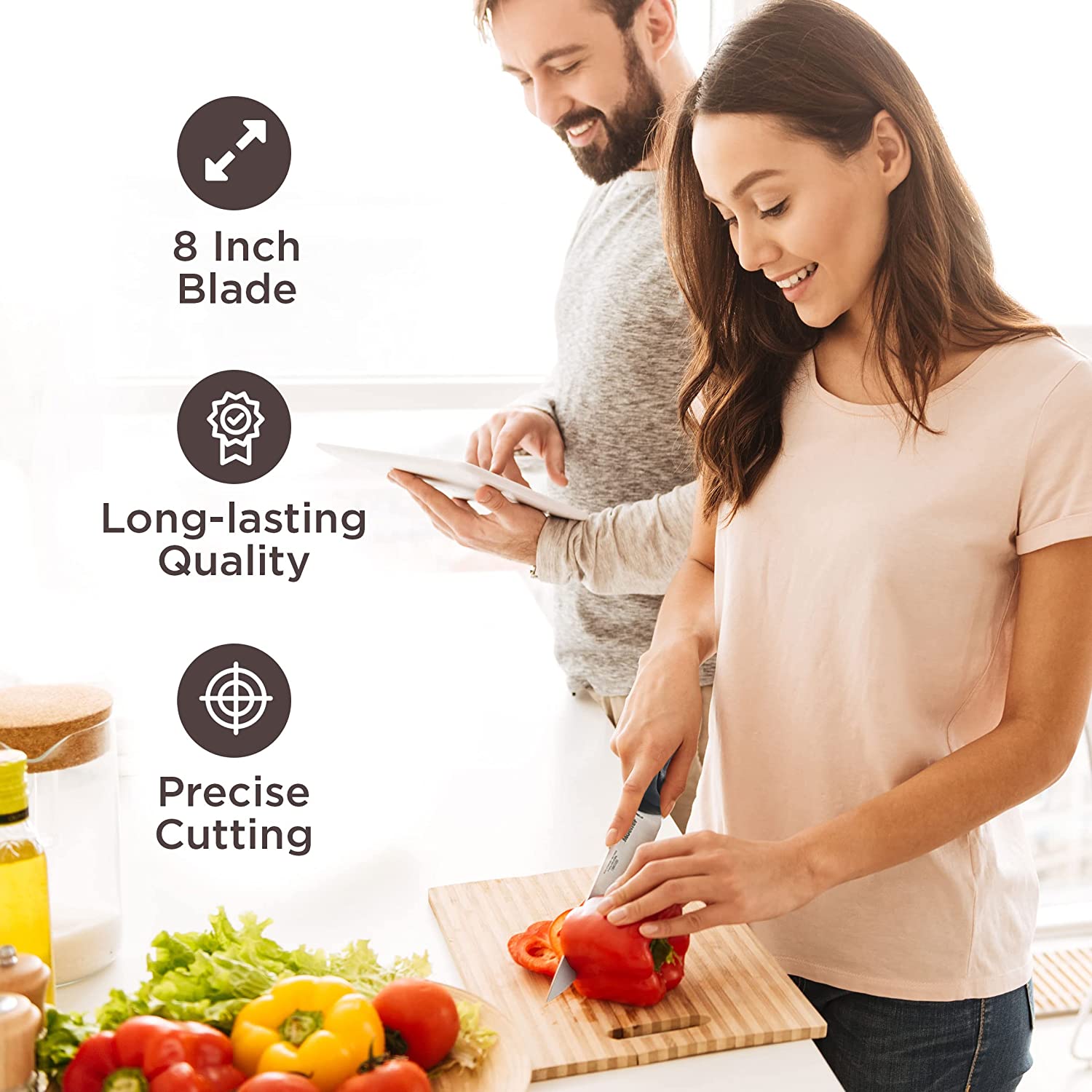 Hover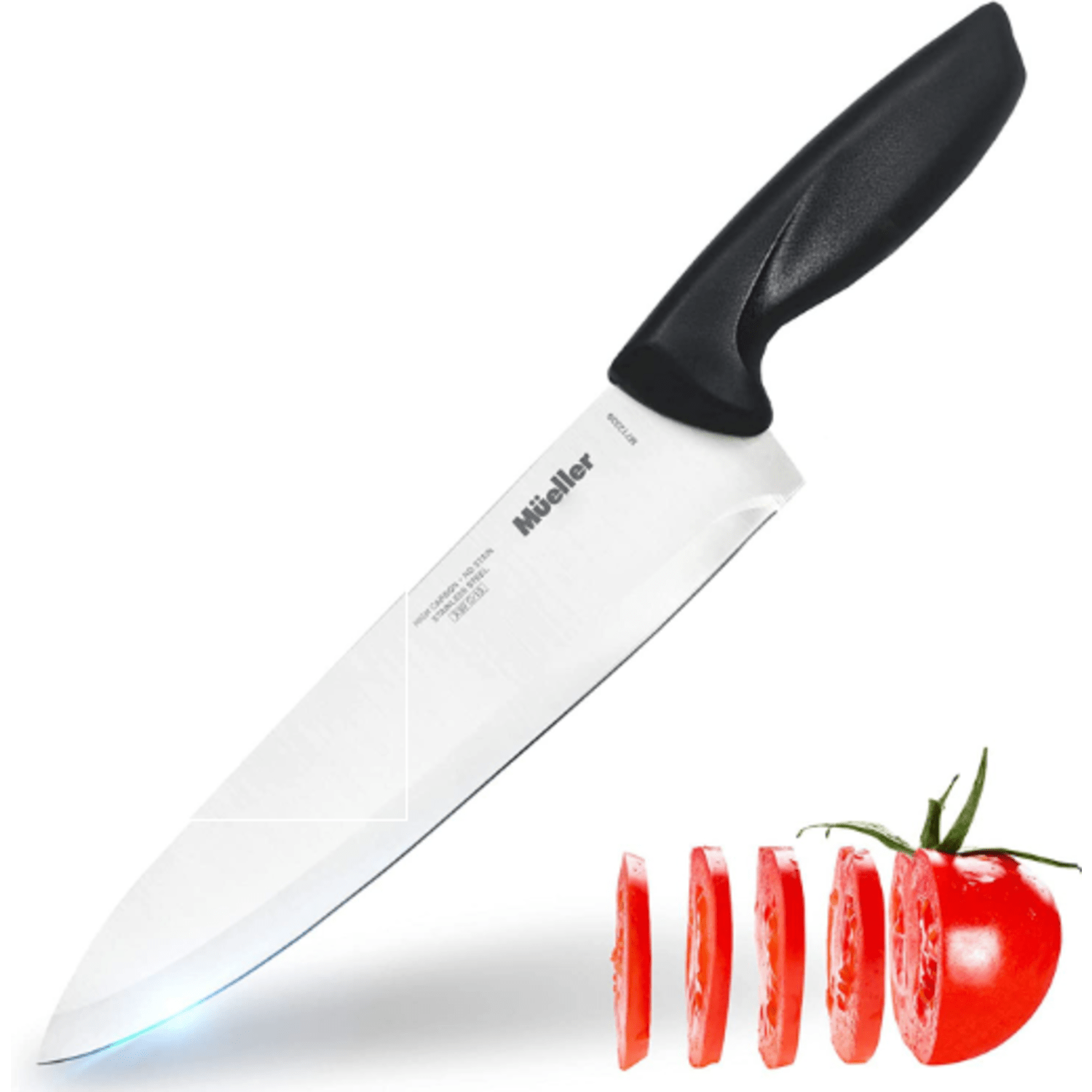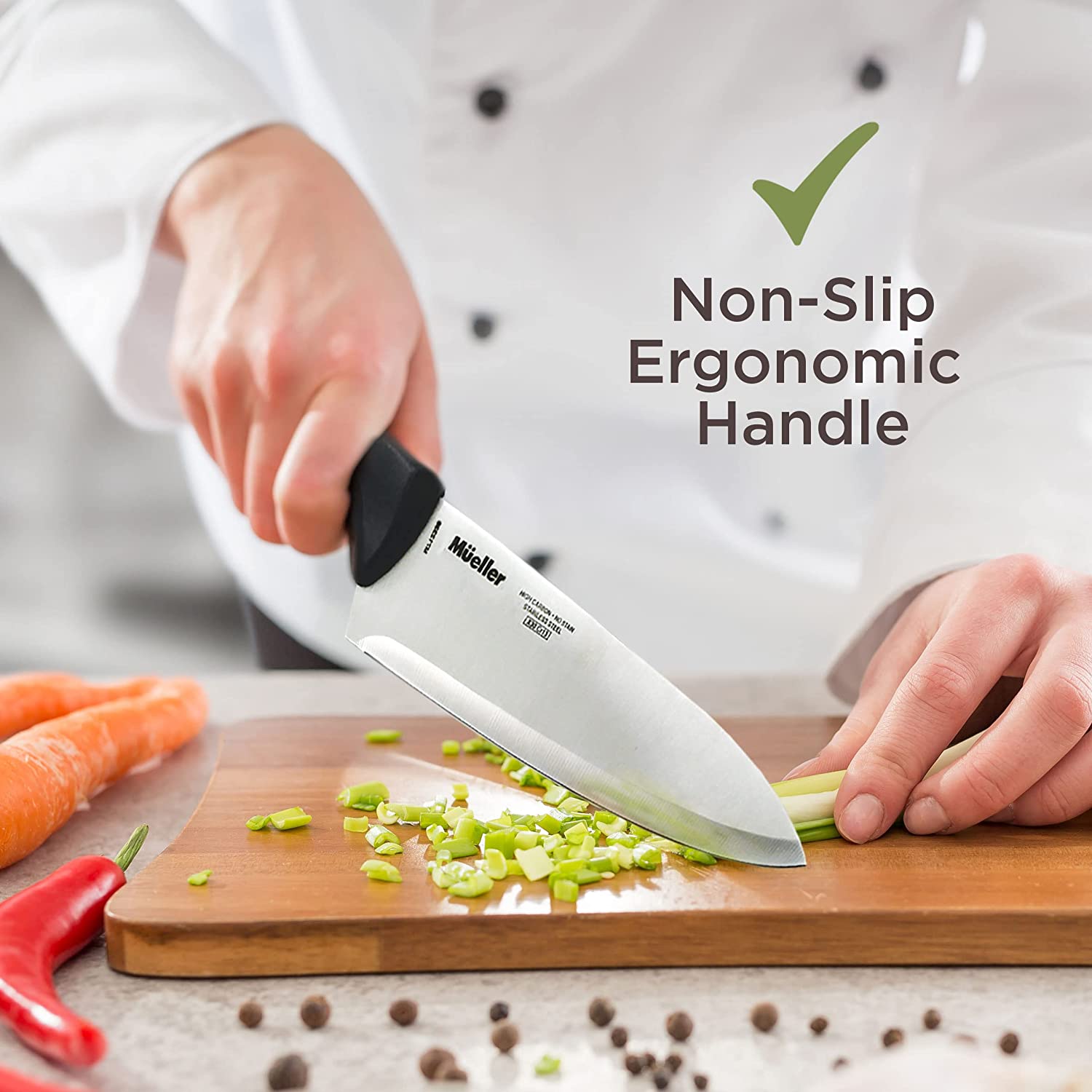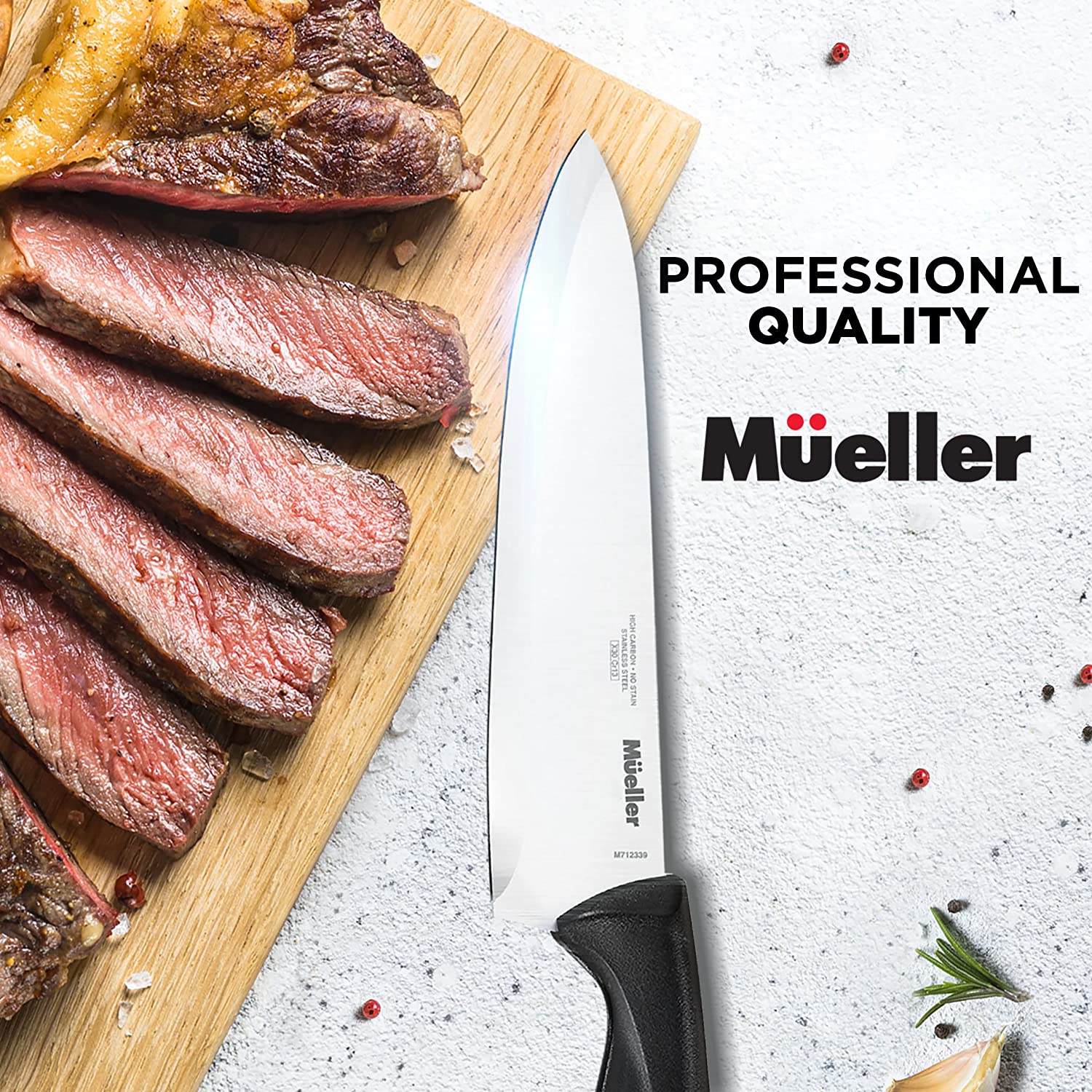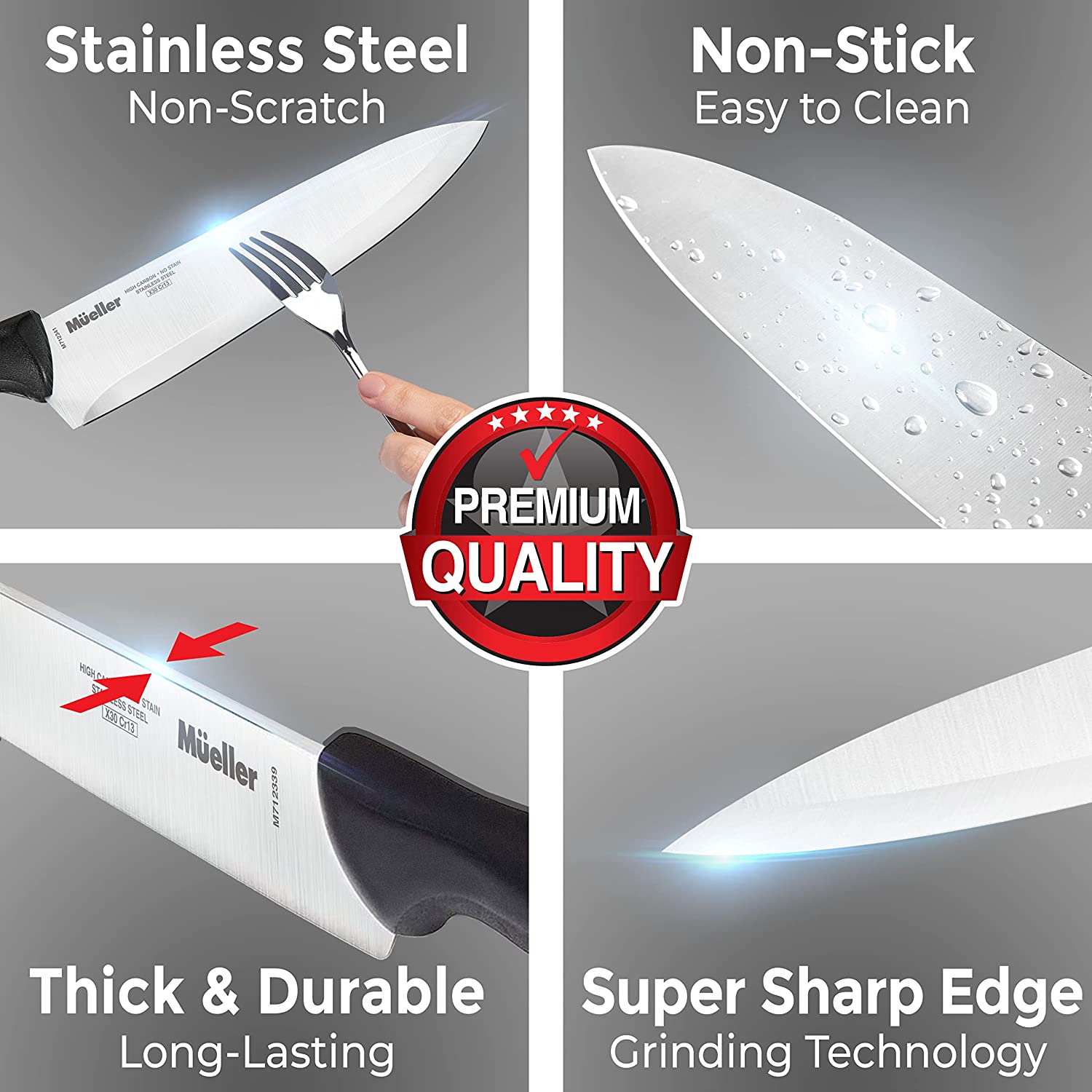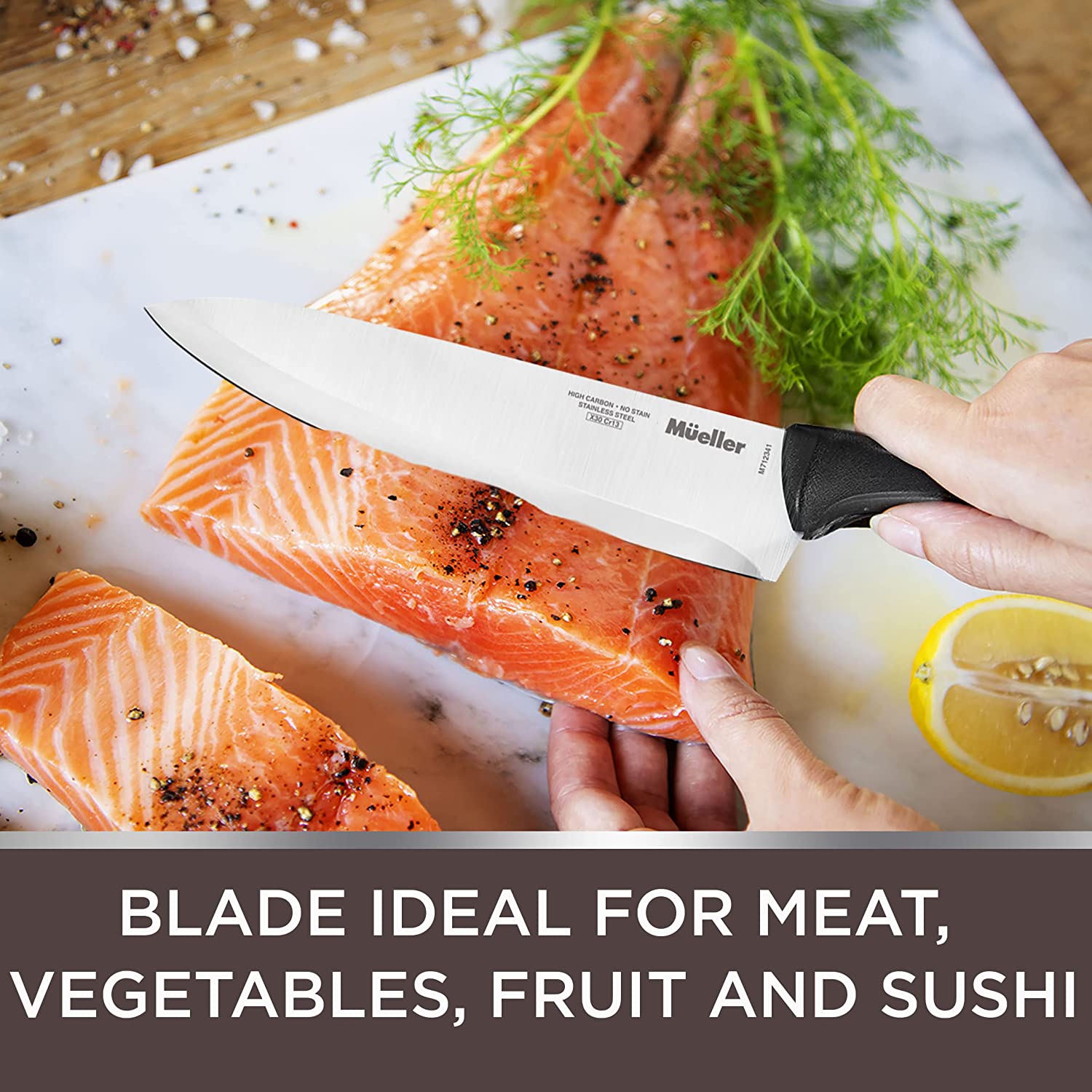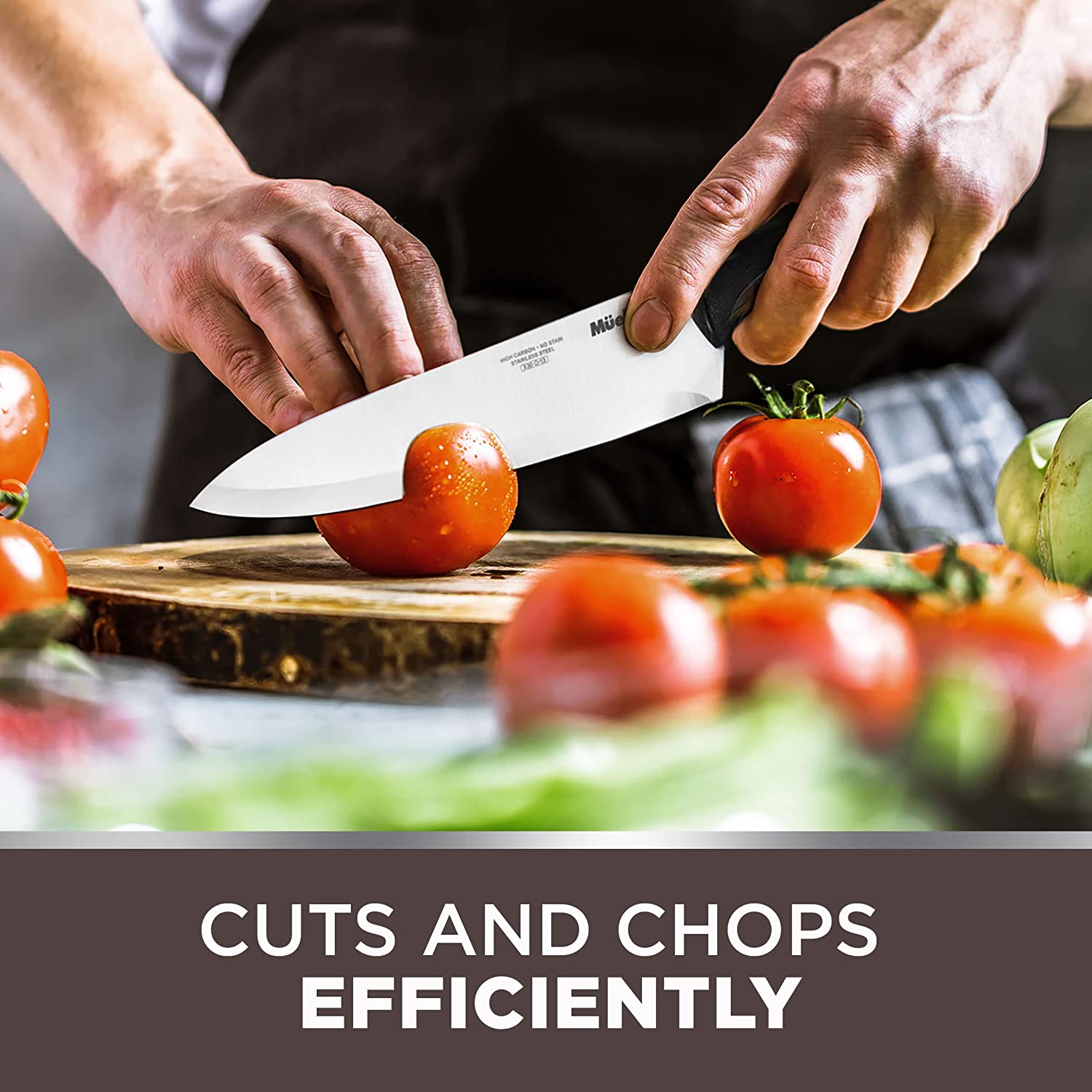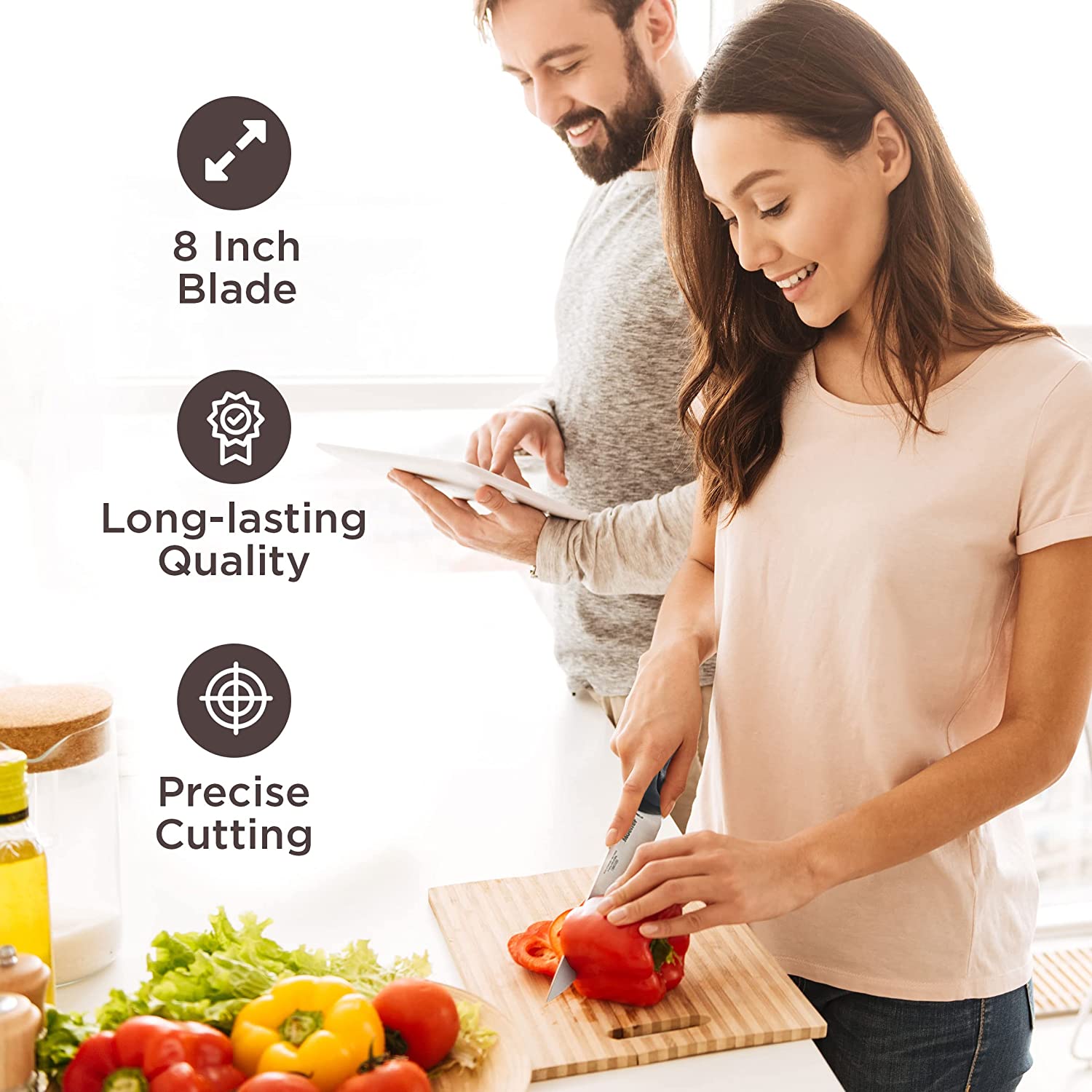 Stainless Steel Chef's Knife

The Mueller Chef's Knife delivers the sharpness that is key to achieving the best cuts in the kitchen. Made of high-quality stainless steel, the knife will remain sharp even after tough cutting tasks from slicing hard vegetables to removing flesh from bones. Rust, corrosion and discoloration resistant, the knife is easy to maintain and can be re-sharpened as required. Designed for ease of use with a well-balanced weight, the multipurpose knife can be used professionally or for your daily kitchen tasks of chopping, slicing, dicing and mincing of all kinds of meat, vegetables, herbs, fruits and bread.. Suitable for both home and restaurant kitchens.
FEATURED ON
8-inch Blade

High Carbon, Non-Stick Stainless Steel Blade
Super Sharp Edge
Non-Slip Ergonomic Handle
Dishwasher safe
Model No: SS-81
While Mueller's Stainless Steel Chef's Knife is dishwasher safe, we highly recommend hand washing to prolong the life and sharpness of your knife. It is best to immediately wash and dry the knife after use. As a result, the unique look, feel and quality of the knife will be optimally preserved.