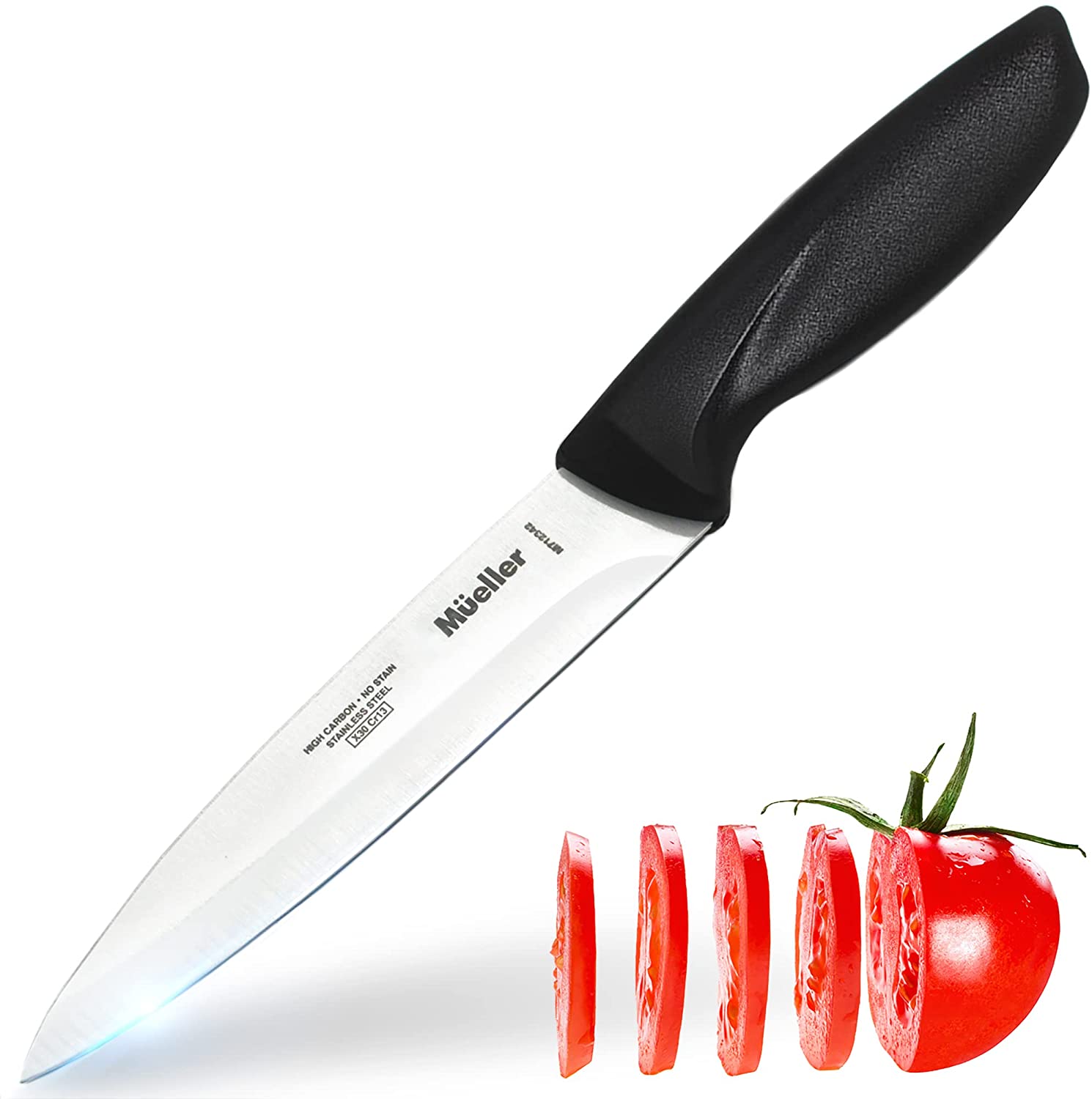 Hover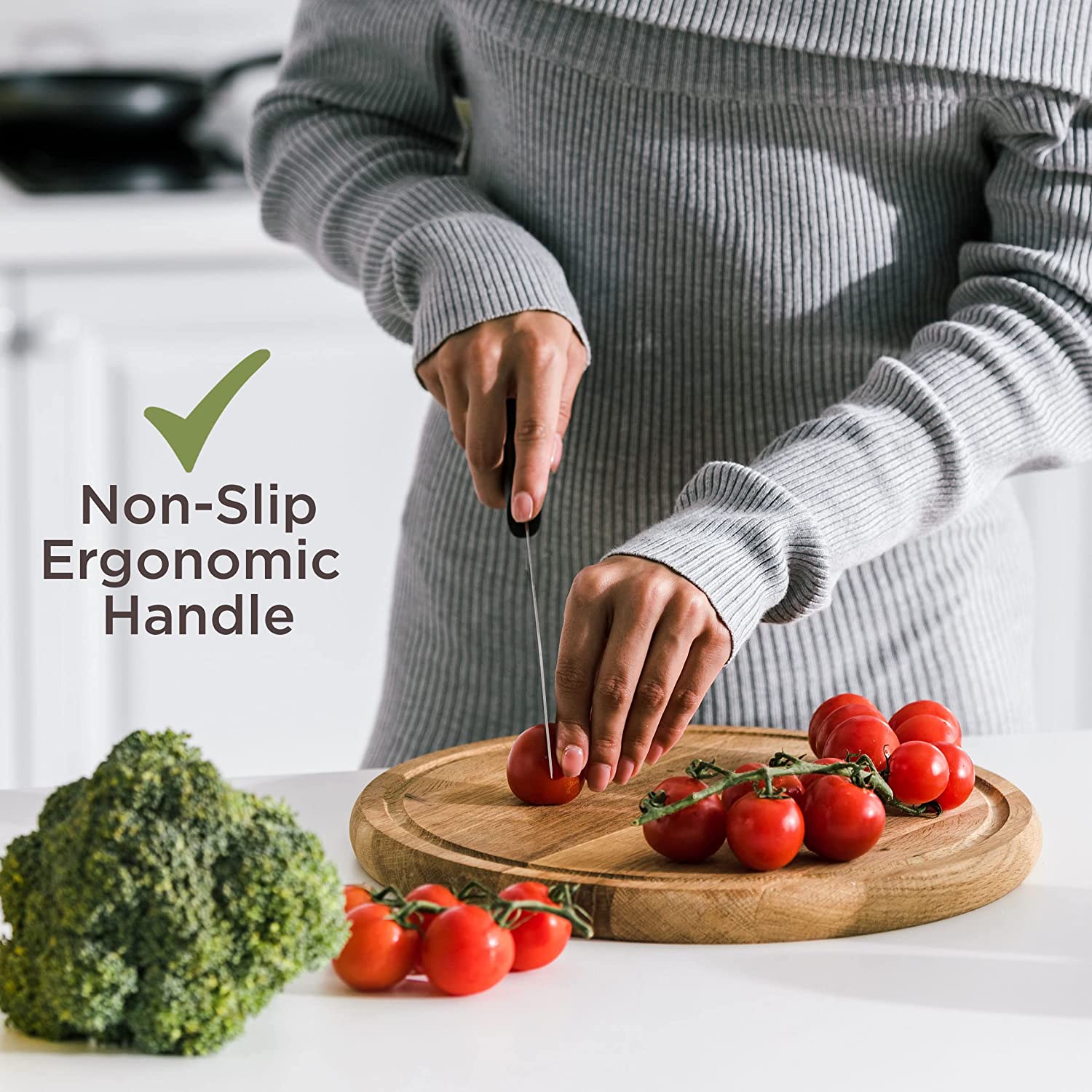 Hover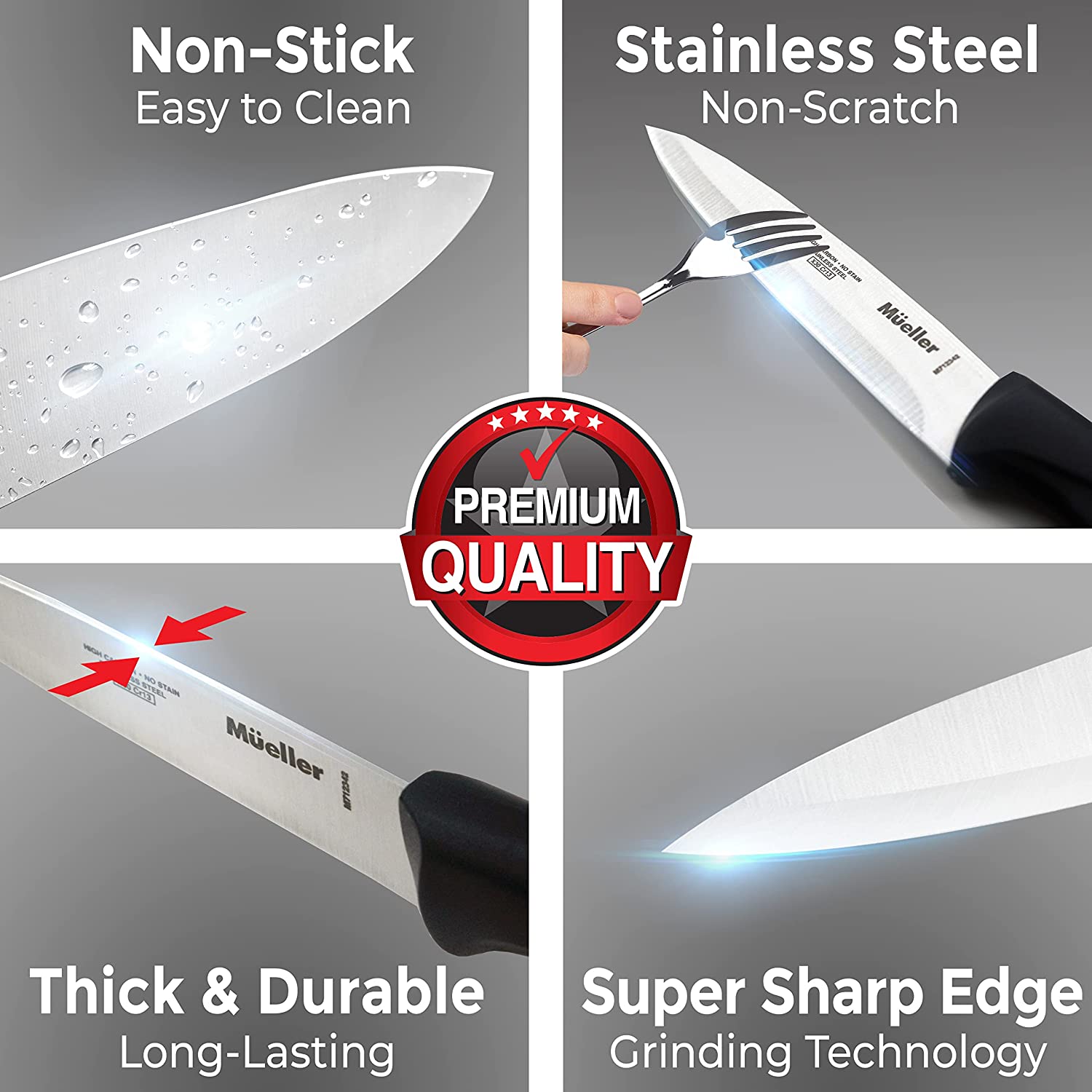 Hover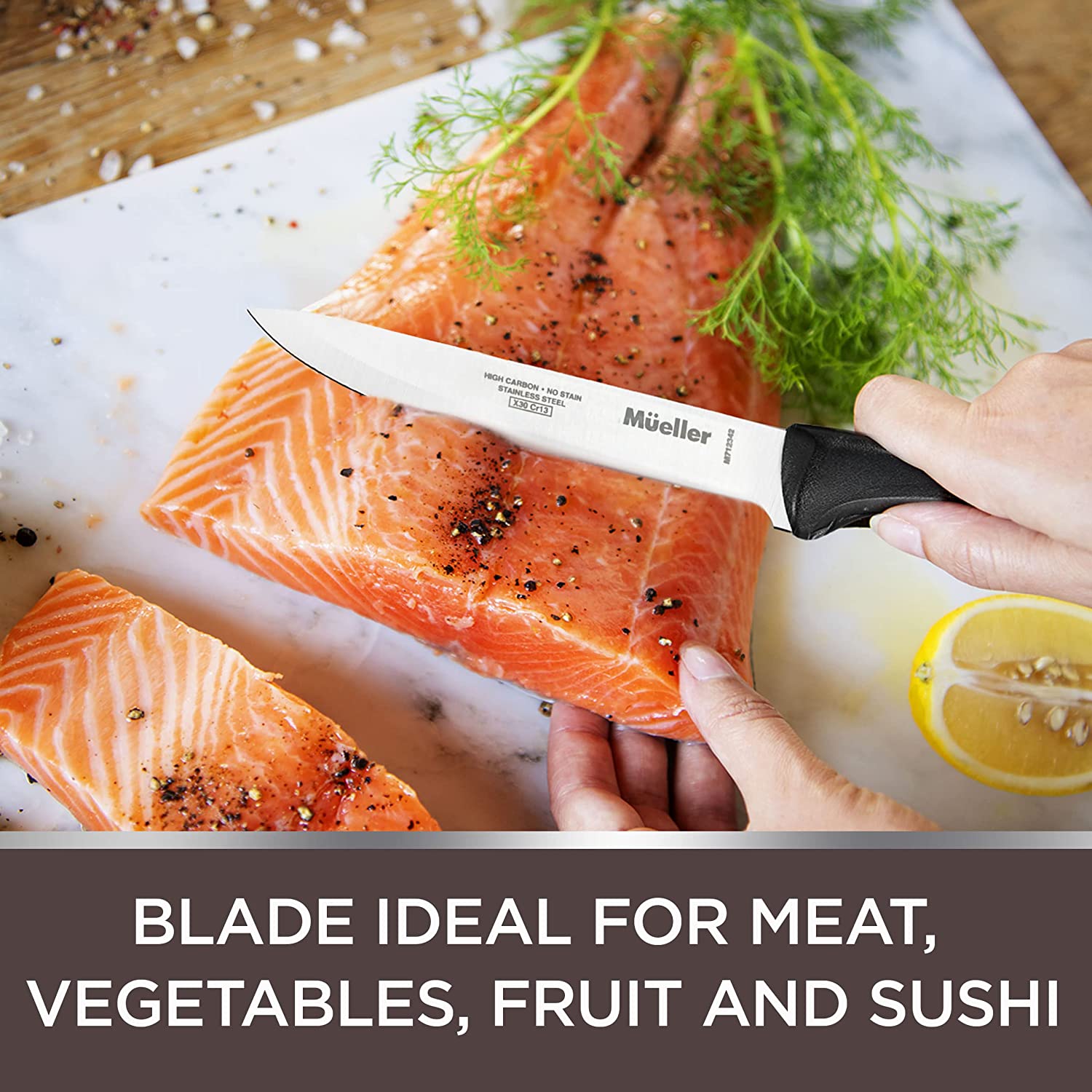 Hover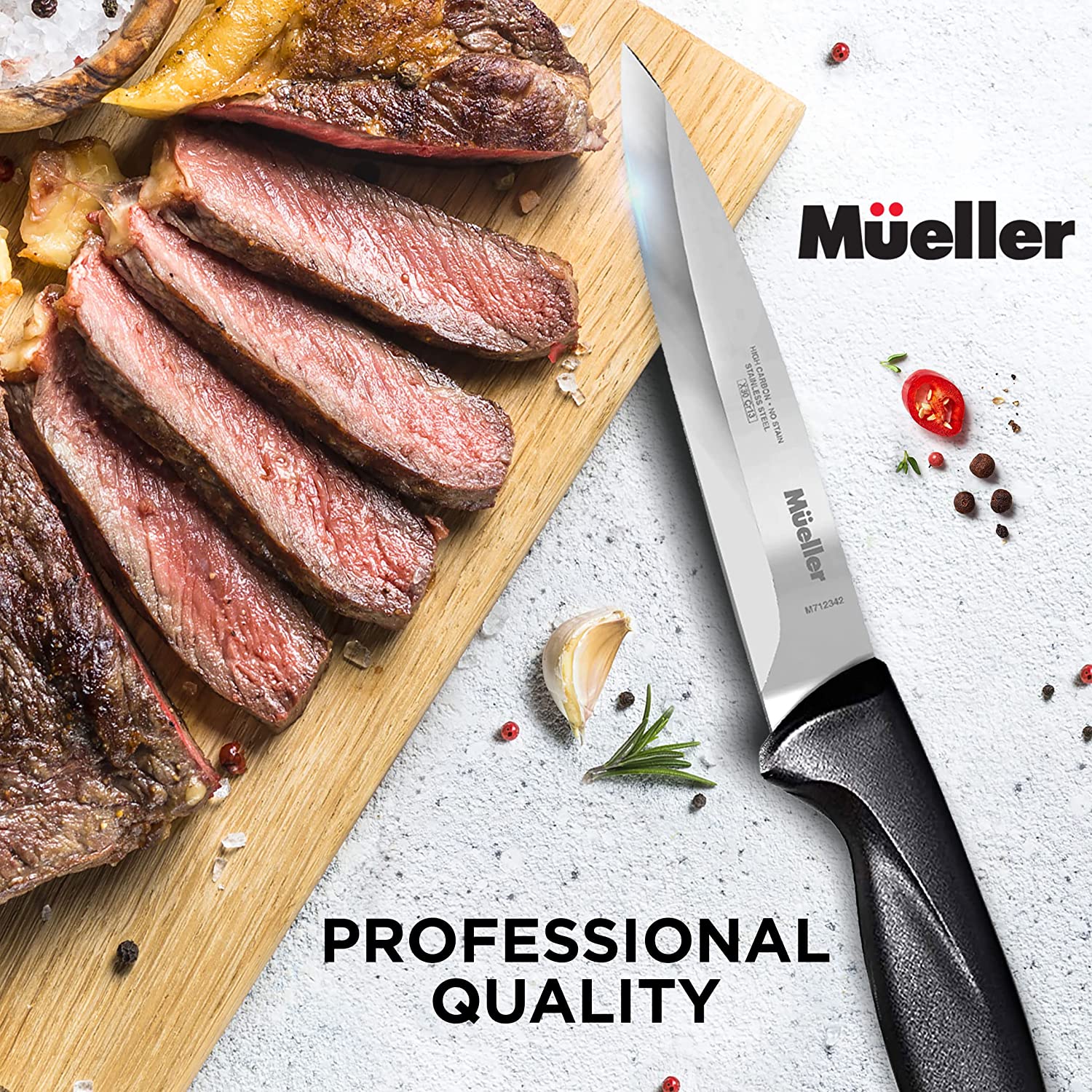 Hover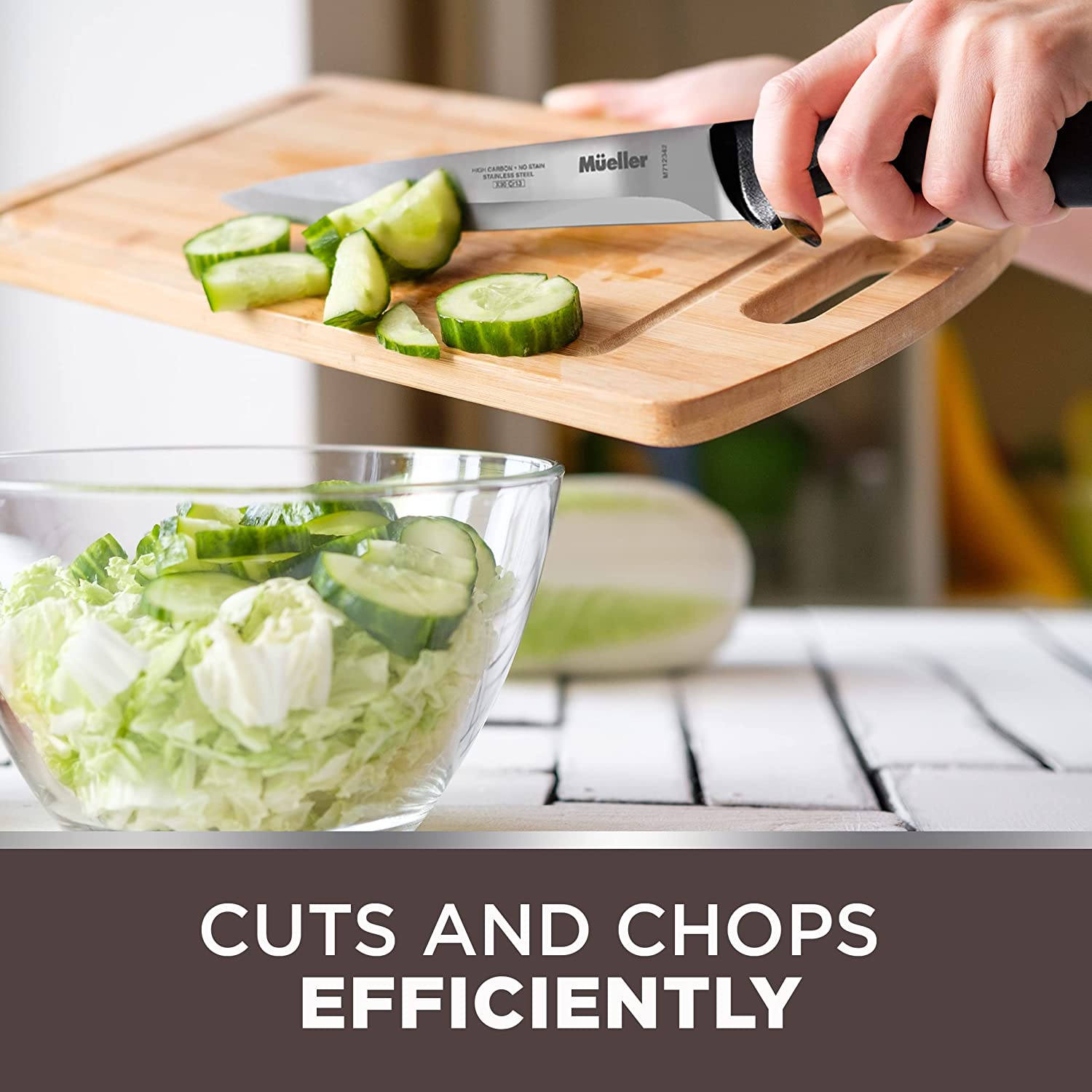 Hover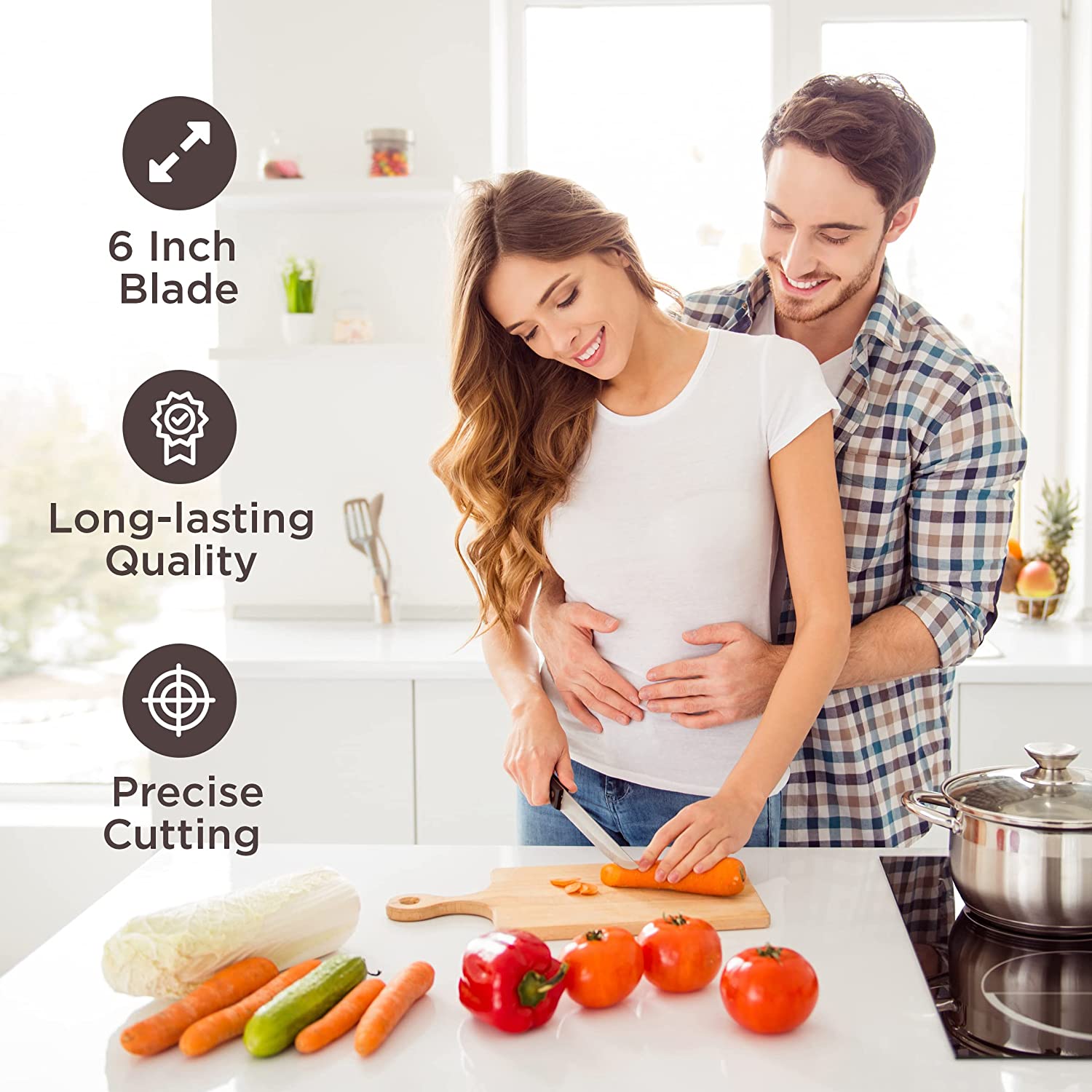 Hover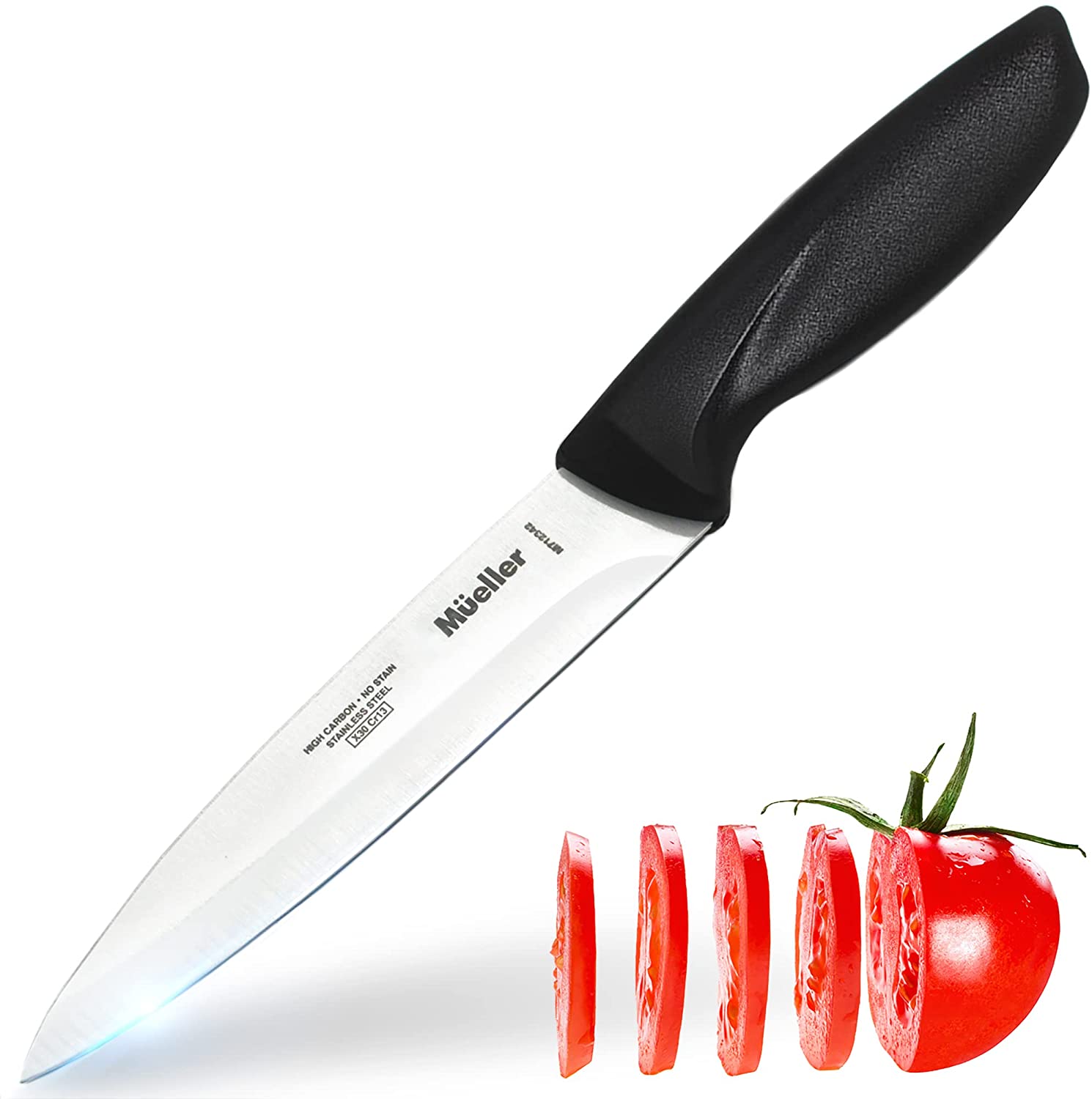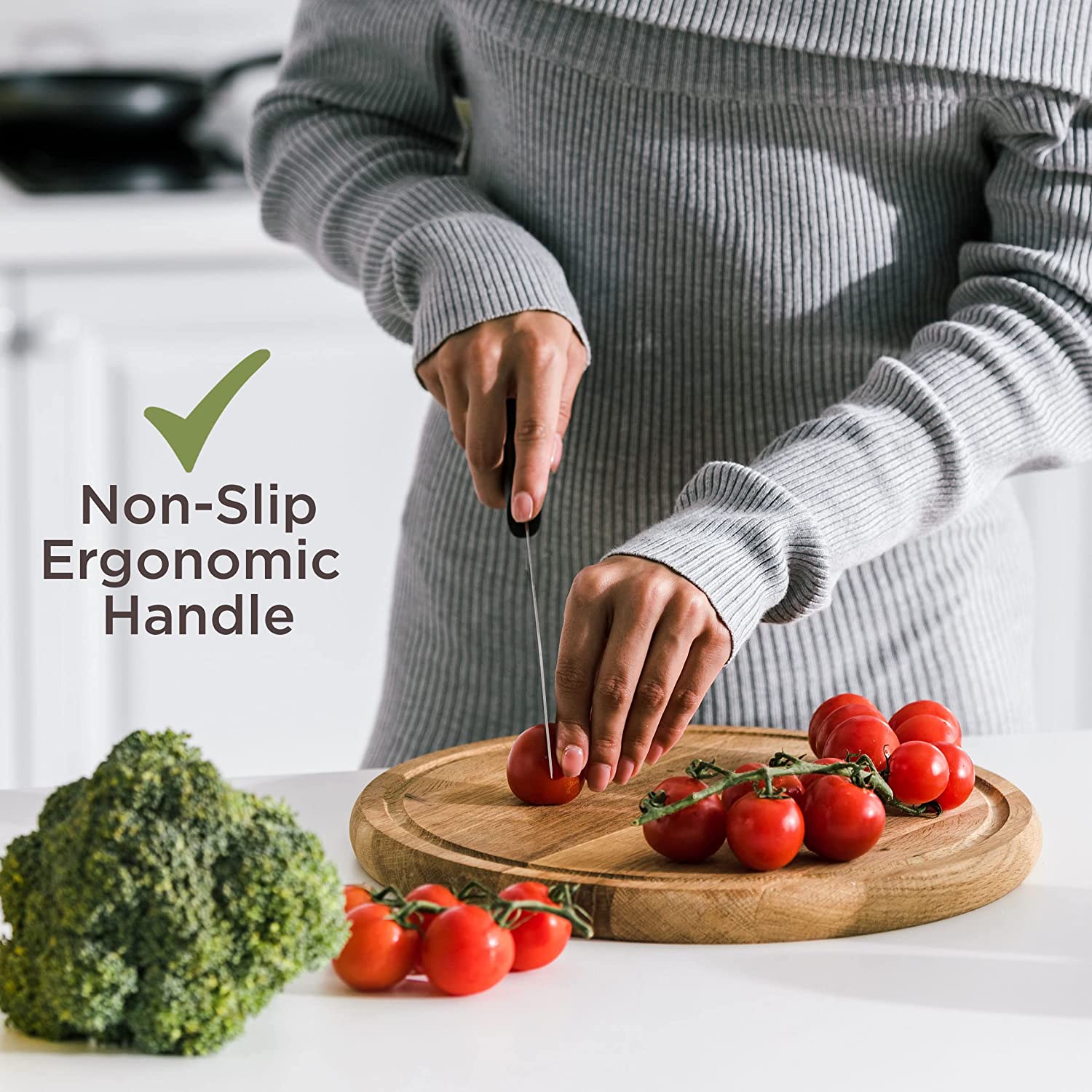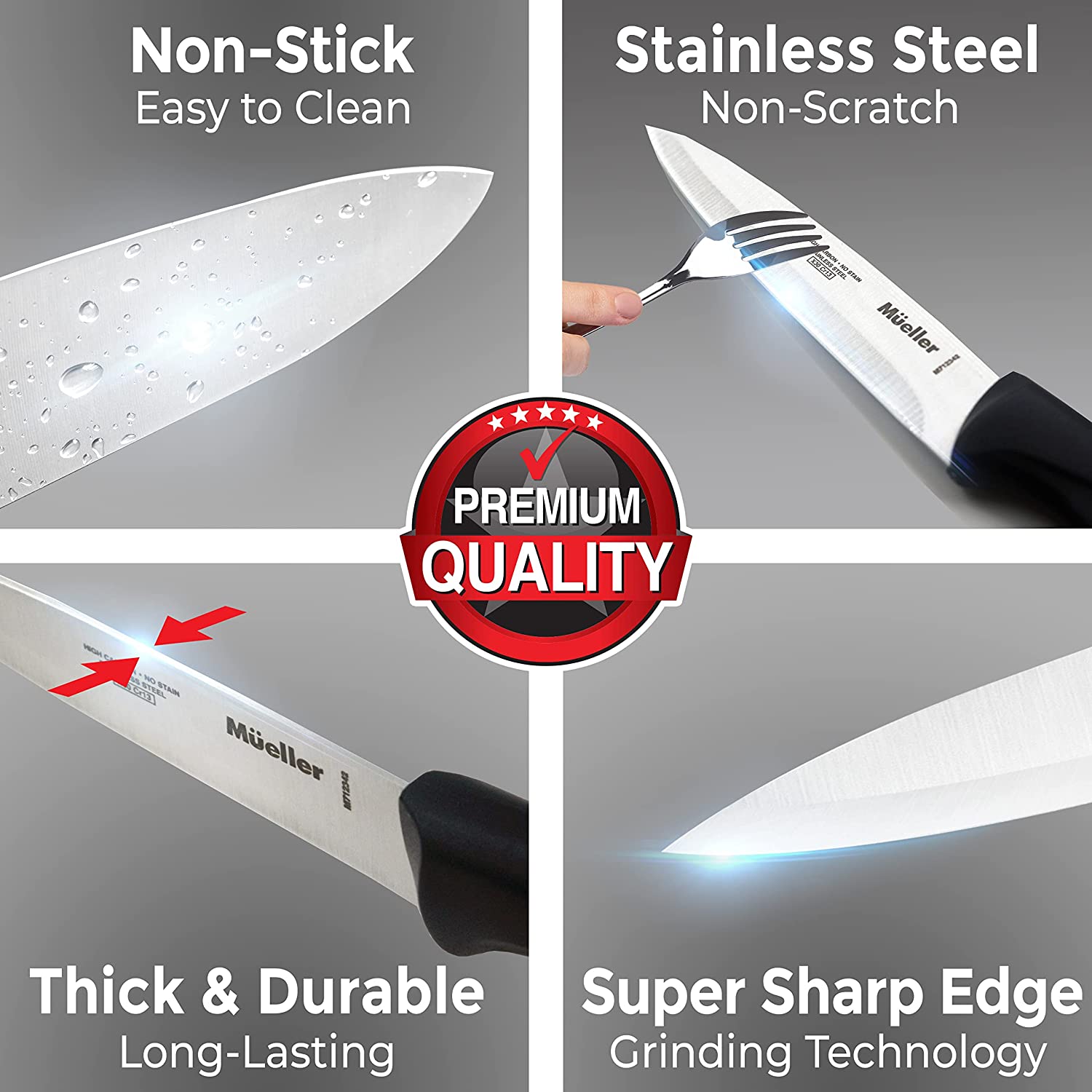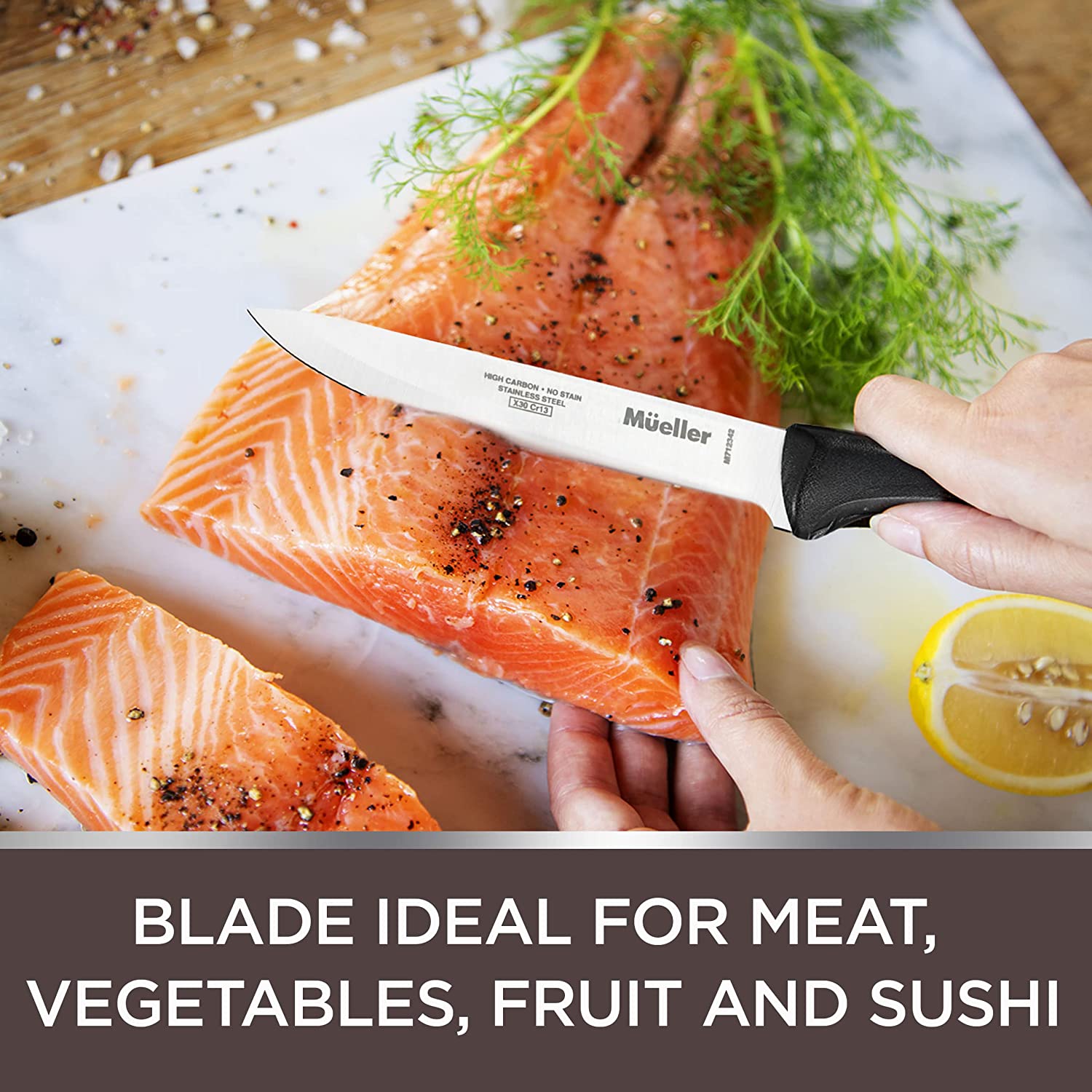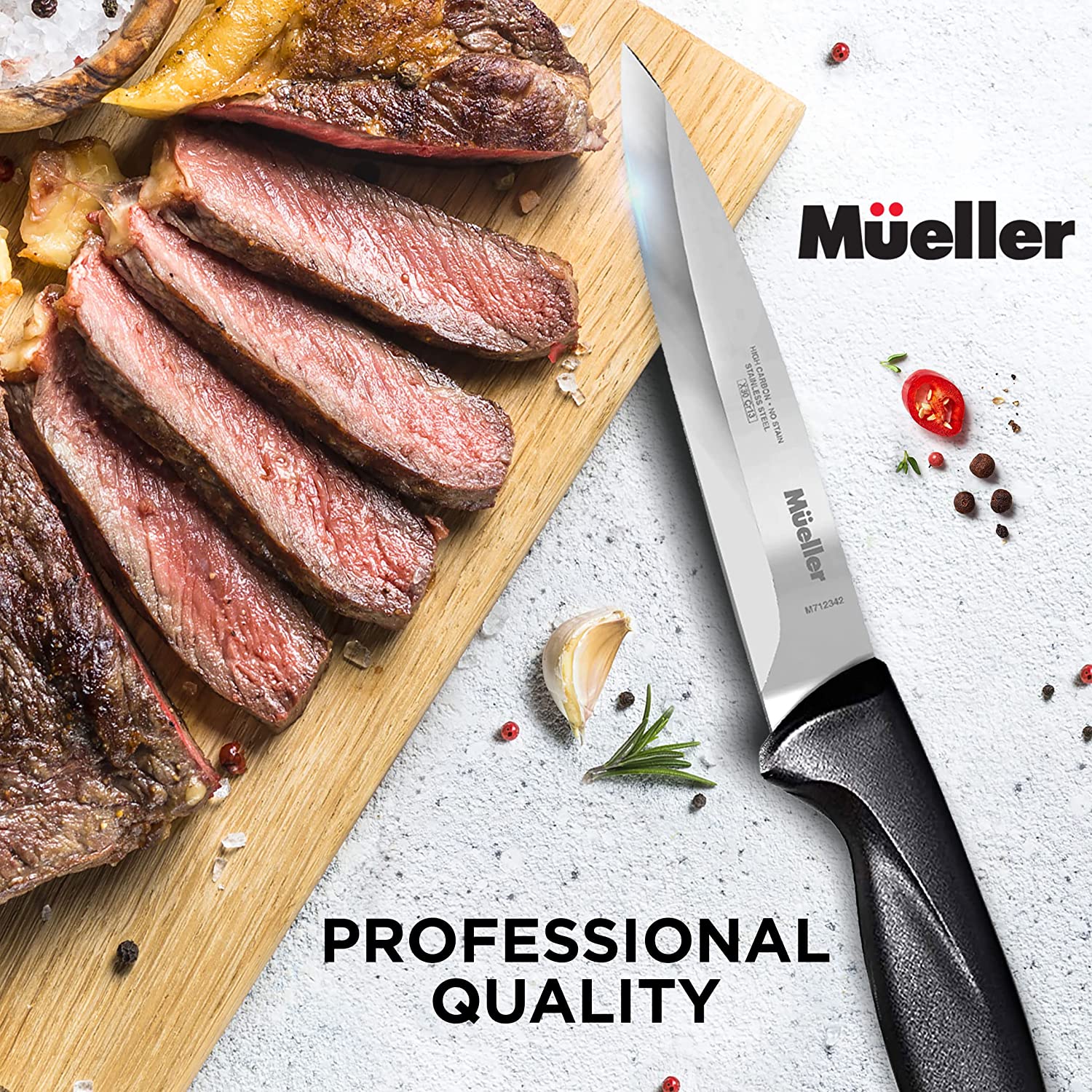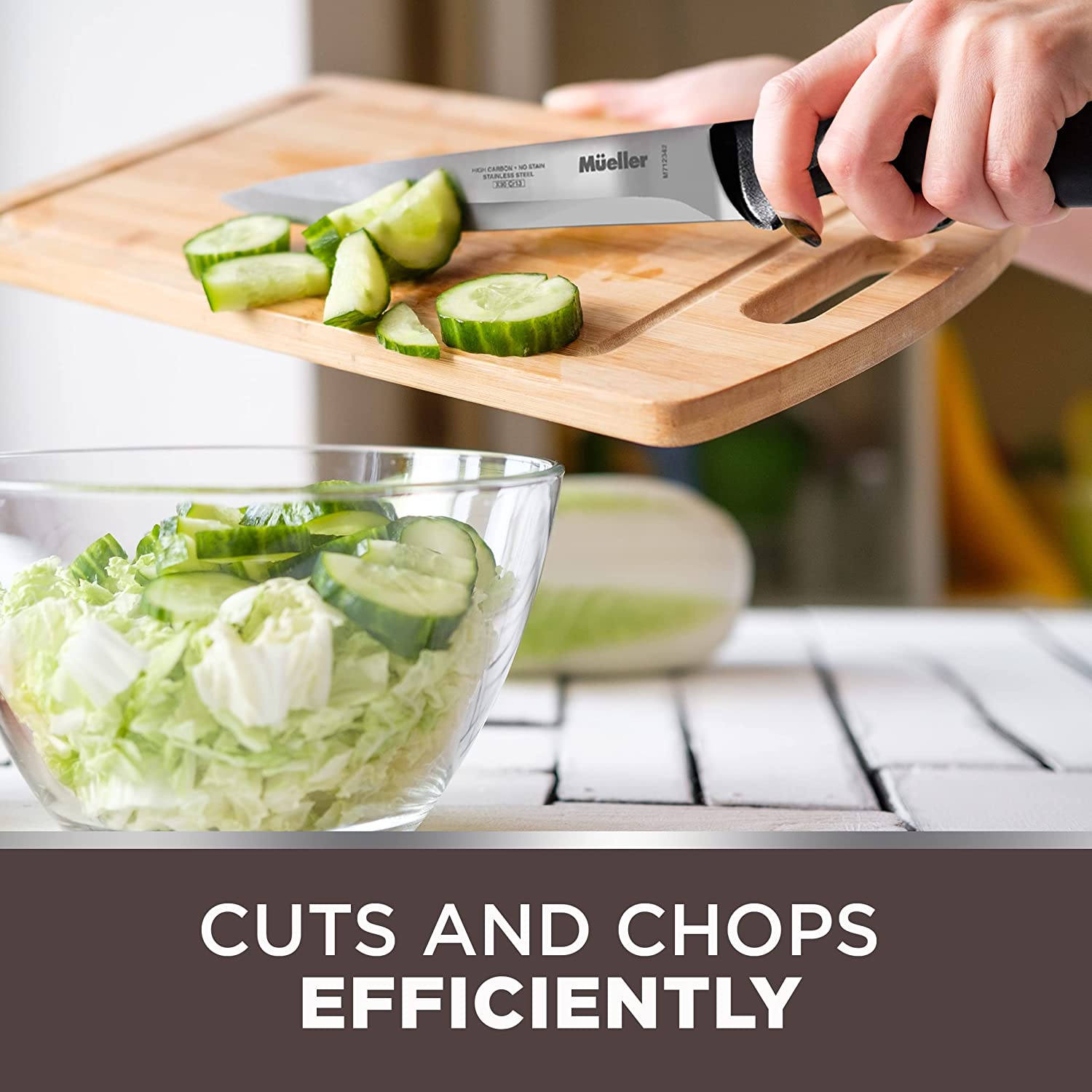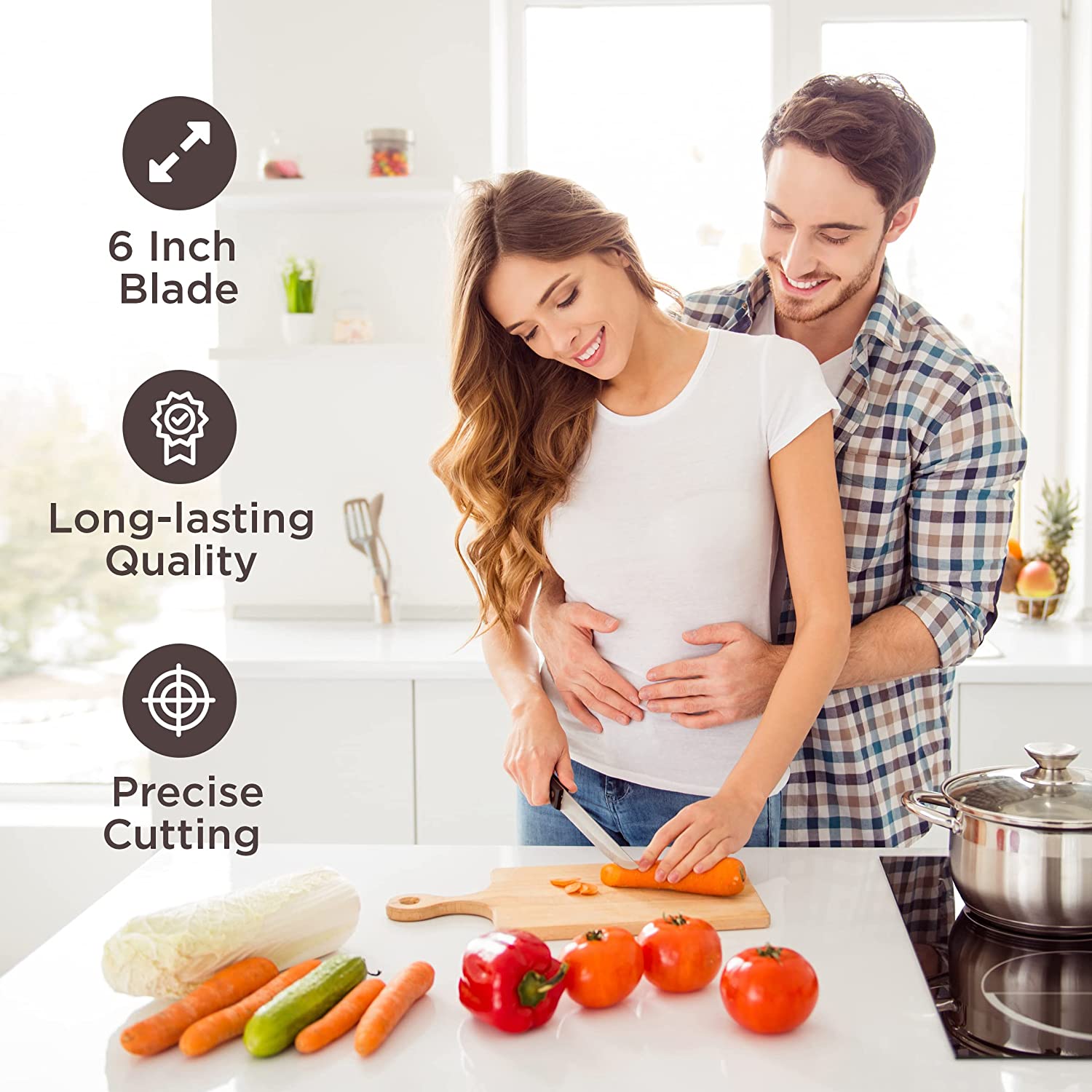 6-inch Stainless Steel Deba Utility Knife

The Mueller Super Sharp Deba Knife is made of high carbon stainless steel that resists rust, corrosion and discoloration, is easy to clean and can be easily re-sharpened and maintained. It is the perfect cooking companion when it comes to cutting, paring, peeling, and slicing fruits and vegetables. This utility knife provides you with a safe and comfortable grip with a size that is small enough to pare and long enough to slice with equal ease. The general purpose knife will make prep easier, safer and more enjoyable.

6-inch Blade

High Carbon Stainless Steel Blade
Ultra-Sharp
Non-Slip Ergonomic Handle
Dishwasher Safe
Model No: MU-UK
While Mueller's 6-inch Stainless Steel Deba Utility Knife is dishwasher safe, we highly recommend hand washing to prolong the life and sharpness of your knife. It is best to immediately wash and dry the knife after use. As a result, the unique look, feel and quality of the knife will be optimally preserved.